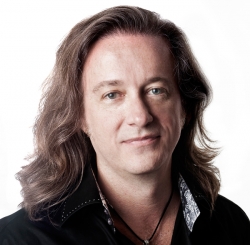 Winter Park, FL, December 05, 2011 --(
PR.com
)-- Award-winning Interior designer Troy Beasley, Design Principal of Beasley & Henley Interior Design, is scheduled to speak at the International Builder Show (IBS) in Orlando Florida. The IBS is an annual, week-long trade show and educational forum attracting more than 50,000 attendees from across North America and internationally.
The show runs from February 8-11, 2012. This year's key note speaker is US Federal Reserve Chairman, Ben Bernanke.
On February 8, Beasley will be speaking on Design Trends and Solutions for Custom Builders. Beasley will discuss design solutions and approaches for custom builders, providing insights into creating the right design elements to help builders make the sale. The moderator for the event is Karen Kassik-Michelsohn and fellow presenters are Phil Kean of Phil Kean Designs and Julie Stark of Creative Design Consultants.
On February 10, Beasley will bring his expertise to the Interior Design Review Workshop. Builders and developers will have 25 minutes of Beasley's one-on-one design advice, as he reviews house plans and illustrates how they can be changed or expanded in order to meet the needs of today's home buyers.
Troy Beasley is a speaker at the South East Building Conference, an ASID designer, a licensed Interior Designer, and the president-elect of the Institute of Classical Architecture, Florida chapter. Under his direction, Beasley & Henley Interior Design has won more than 80 design awards and been published in dozens of national and international publications.
###
Beasley & Henley Interior Design works with Custom Builders, large Builders, and Developers designing and merchandising Model Homes, Condos, Common Areas, and Commercial Spaces in all price ranges in Florida and throughout the US. For more information on Beasley & Henley and to see photos of their work, log on to
www.beasleyandhenley.com
. Call Stephanie Henley at 407-629-7756 for pricing and scheduling information.