MyFitnessCompany.com Helps Personal Trainers, as Well as Fitness and Coaching Pros Build Their Business Through Effective Online Presence
The My Fitness Company website, www.myfitnesscompany.com, is designed for personal trainers, and fitness and coaching professionals interested in getting their business online both quickly and inexpensively. The site helps people find domain names, register sites, and get websites up and running.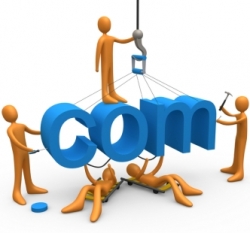 Rancho Santa Margarita, CA, December 28, 2011 --(
PR.com
)-- Fitness and coaching professionals who run a business without a website miss out on thousands of web and Google searches for their services every day. Targeted to fitness pros interested in building an online presence quickly and inexpensively, MyFitnessCompany.com offers a complete suite of website launching services.
Fitness trainers, teachers and coaches can visit www.myfitnesscompany.com to sign up for a variety of web hosting and set-up services. The current special for new domain names is just $7.99, which comes with a free starter web page, domain forwarding and masking, email forwarding, auto renew protection, status alerts and more.
"While a lot of the work we do with clients is in person, fitness pros across the globe need to have a website and social media outreach in order to connect with more people, make more money and build more business," said John Spencer Ellis, founder of John Spencer Ellis Enterprises, a personal development and fitness solutions company, and the My Fitness Company site. "This one-stop shop makes it easy to create and launch a website and enjoy greater success in the fitness and wellness industry."
In particular, the MyFitnesssCompany.com site helps trainers, teachers and coaches:
Find, register, transfer or renew an effective domain name for a personal website;
Host a website or blog as well as receive web analytics and search engine visibility;
Protect transactions and customer data with a SSL certificate;
Establish an email plan and account, including a business calendar and email marketing;
Create an online store for selling various products and services;
Build the website, including images, a Facebook page designer, photos, online advertising and more.
In addition, My Fitness Company offers online support, information on renewals and upgrades, private registration and more, all designed for fitness and coaching professionals.
About John Spencer Ellis Enterprises and My Fitness Company
John Spencer Ellis Enterprises is a solutions provider for fitness and coaching professionals around the world, providing education, turn-key business programs, coaching and resources for new and advanced fitness and coaching professionals. For more information about John Spencer Ellis Enterprises or the My Fitness Company website services, please visit
http://myfitnesscompany.com/
###
Contact
John Spencer Ellis
949-589-9166
http://www.johnspencerellis.com

Contact