Former Inmate Turns Entrepreneur. Jason Breedlove Founded Breedlove Publishing LLC and Just Released His Third Book, a Collection of Fictional Short Stories.
New Android Market calendar app and book of short stories.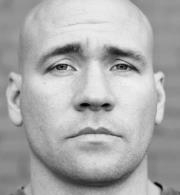 Portland, OR, December 29, 2011 --(
PR.com
)-- Jason Breedlove, 35, spent his twenties as an active alcoholic/drug addict. His times of sobriety were spent in an Iowa correctional facility, making visits on three separate occasions for a total of six years. After being released in 2008 he moved to Portland, Oregon and set out to break the chains of recidivism.
His third book, titled Hole, is a collection of fictional short stories dealing with urban life. Issues included are drug addiction, homelessness and mental illness. The cover of the book depicts a chilling hole in the ground, a mound of dirt and a gravestone bearing the author's name.
Mr Breedlove has spent his life playing the role of class clown. Where school teachers tried to instill a lesson of the trait being wrong, life in prison showed deep appreciation for his sense of humor. In 2002 he started writing down his antics. Some of his funniest work can now be found in the Breedlove Calendar Quotes app on the Android Market. It syncs with the user's Google Calendar and fits on one of the device's homescreens.
###
Contact
Breedlove Publishing LLC
Jason Breedlove
503-757-2010
www.jasonbreedlove.info

Contact