Expert on Body Transformations, Shawn Phillips, Shares Secrets for Success in Brand-New Online Interview with John Spencer Ellis
Shawn Phillips, recognized as the pioneer of life and body transformations, helps people change their lives and change their bodies. In a brand-new interview on John Spencer Ellis' video blog, Phillips discusses transformation, mindfulness and strength for life.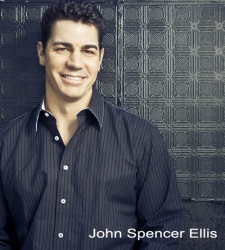 Rancho Santa Margarita, CA, January 30, 2012 --(
PR.com
)-- Reaching clients, changing lives and great abs are just three of the hot topics in a brand-new, wide-ranging interview given by Shawn Phillips, author of the best-selling Strength for Life book, which is now available on John Spencer Ellis' online blog.
In the new online interview, Phillips and Ellis discuss time-tested methods for customer acquisition in the fitness business as well as creating relationships, marketing techniques, scientific studies, personal training and strength training, coaching, nutrition, breathing, challenges in the industry and much more. The video blog interview also covers both realistic and unrealistic body transformations.
"It is always a pleasure to sit down with one of the leading experts in health and fitness and talk about the latest issues in personal training, the best new books and resources, ways to find and keep personal training clients, and making a true transformation," said Ellis, founder of John Spencer Ellis Enterprises, a fitness and personal development solutions company. "Shawn offers realistic, interesting and up-to-date real-life experience and research that anyone can benefit from. From coaching to nutrition to supplements to exercises, Shawn is a true pro."
Phillips is a leader in one of the top sports nutrition companies, EAS, and a major driving force behind the successful book Body for Life. Phillips and Ellis also discuss various supplements and nutrition in the video blog.
"In my opinion, coaching and community are the two biggest keys to success in fitness," Phillips said. "While I'm a big believer in nutritional supplements, the only reason I became a cycler is the power of community and the support this community has given me. I believe in the mind-body aspect of training, too – bringing your full awareness and presence into your fitness practice and into your nutrition practice. That's where coaching comes in."
About John Spencer Ellis Enterprises
John Spencer Ellis Enterprises is a solutions provider for fitness and coaching professionals around the world, providing education, turn-key business programs, coaching and resources for new and advanced fitness and coaching professionals. For more information about John Spencer Ellis Enterprises or the Shawn Phillips video blog interview on body transformation, please visit
http://johnspencerellis.com/shawn-phillips-interview-with-john-spencer-ellis-body-transformations-and-success-strategies/
###
Contact
John Spencer Ellis
949-589-9166
http://www.johnspencerellis.com

Contact