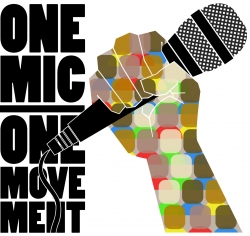 New York, NY, January 18, 2012 --(
PR.com
)-- Hip Hop Therapy & Hip Hop Psychology Conference at Fordham University
Cutting edge interventions bring together social scientists, students and performers from around the world to New York City.
Fordham University in conjunction with Hip Hop Therapy and Hip Hop Psychology present the first conference focused entirely on hip hop-based psychotherapeutic interventions and outcomes. This unique conference entitled, "One Mic, One Movement: Advances in Hip Hop Therapy & Hip Hop Psychology" brings together social scientists, artists, clinicians, clergy, philosophers, historians, youth and members of the community to showcase therapeutic uses of rap and Hip Hop. This inaugural event will be held Saturday February 4, 2012 in the Pope Auditorium at Fordham University's Lincoln Center campus in Manhattan. The event will consist of a daylong conference featuring the top international scholars in Hip Hop and a concert at night featuring top underground talent in Hip Hop, Spoken Word and R&B.
For a complete list of speakers and performers, bios, and times please review: http://onemiconemovement.eventbrite.com.
For registration and purchase of tickets you may also visit our websites: www.hiphoppsychology.org or www.hiphopstudentunion.org.
This student-organized event is in collaboration with Hip Hop Therapy pioneer Dr. Edgar H. Tyson, Assistant Professor in the Graduate School of Social Service at Fordham University.
Three doctoral graduate students and founding members of the Hip Hop Student Union (HHSU), Lauren Gardner, MSW; Debangshu Roychoudhury, MA; & Donald Garner, MSW, MPA; initiated the idea for the conference, are co-creators, and co-chairs of the conference together with Dr. Tyson.
Interviews are available on request. If you'd like more information about the event, or to schedule an interview, please contact Lauren by email at info@hiphoppsychology.org.
Contact: Lauren Gardner
Email: info@hiphoppsychology.org
###