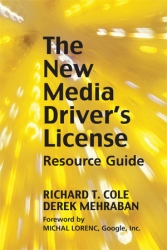 Detroit, MI, February 16, 2012 --(
PR.com
)-- Michigan State University President Lou Anna K. Simon and Spartans Athletics Director Mark Hollis will be talking with Dr. Rick T. Cole and Derek Mehraban about the state and future of social media. The interview is scheduled to air on WJR, AM 760 at 7:00 p.m. on Thursday, March 1. Other dates include 88.9 FM the Impact on Friday, February 17, at 7:00 p.m in addition to 870 WKAR at 4:24 p.m. on Sunday, February 19. You can also listen to the
MSU Spartan Podcast
now.
Cole and Mehraban are the creator's of Michigan State University's New Media Driver's License® course and resource guide. Dr. Richard T. Cole is a recognized expert in PR, which he calls "public relationships." He has owned a PR company and served as the press secretary and chief of staff to a Michigan governor. He also headed up communications and other functions for America's largest nonprofit health plan and was chief administrative officer of a nine-hospital system. He is currently a full professor of public relations at Michigan State University, East Lansing.
Accompanying Dr. Richard T. Cole is Ingenex Digital CEO Derek Mehraban, winner of the Crain's 40 under 40 award and an individual who has enjoyed a successful career as a writer, strategist, salesman, and leader in the digital marketing space. A professional speaker and educator, Mehraban is co-author of the new book coming titled "
The New Media Drivers License Resource Guide®
" a comprehensive guide to digital marketing. Mehraban is an avid blogger and runs a 501(c)3 Marketing Education non-profit called LA2M.org. He lives in Ann Arbor with his wife Amy and two daughters Abby and Lucy.
Both professionals will be touching on the growing impact of social media today. The New Media Driver's License® Guide is a valuable starting point in discussing the evolving world of social media. The new resource guide better equips individuals to build their personal brand through new media and position yourself for success; use digital marketing to help sell products or find new volunteers; start a new blog or develop content for blogs that already exist but are dead in the water; write digital public relations (PR) news releases; be a master of social media sites like Facebook, LinkedIn, Twitter and YouTube; build communities of interest with customers or other audiences; practice search engine optimization and search engine marketing; understand how Google and Yahoo search rankings have an impact on your business's bottom line, and prove it with Google Analytics. Whatever job title it may be, these skills will help any individual to go far in this new world of digital media.
The book itself was inspired by MSU's trademarked New Media Driver's License® Seminar series. The class, known as ADV420, has been a huge hit as an off-campus offering for MSU students as well as for students and "lifelong learners" from other campuses. It has been described as the most popular off-campus class at MSU. In-class full-day sessions of the class are offered on the Novi campus of Walsh College of Business and Accountancy.
Dr. Richard T. Cole, alongside Derek Mehraban, conceived the course while he was chairman of MSU's Department of Advertising, PR, and Retailing. Derek currently serves as its principle instructor along with Michal Lorenc, who heads a division of Google Adwords headquartered in Ann Arbor. Both instructors use their involvement in the class to identify talent for internships and jobs in their companies, as well as referring students to other social media, online PR and digital marketing employers. The course was designed as a means of equipping public relations and advertising students with the ability to become effective drivers in a wide variety of social networks, and in using selected media tools and online technology for business and social causes.
###