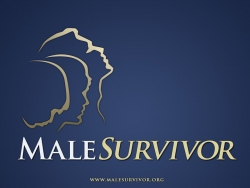 State College, PA, March 22, 2012 --(
PR.com
)-- One of Over Hundreds of Screenings Across the Nation: A National Awareness Raising Campaign and MaleSurvivor.org 'Dare To Dream Event 2'
Join the Healing Journey!
Penn State will host two screenings of Boys and Men Healing, a leading documentary produced by Big Voice Pictures about the affects of male child sexual abuse and the importance of healing, speaking out, and advocating for ending the cycle of the sexual abuse of boys. This event is hosted by Penn State University.
The film screenings and Q&A following will be held at Altoona Campus at 7:00 p.m. on April 3, 2012 at the Misciagna Theater on the Penn State Altoona campus. A reception will be held @ 6 p.m. that evening in the Titleman Lounge of the theater to welcome the speakers. The panel of speakers include: Simon Weinberg, Co-Producer of Boys and Men Healing, Mark Crawford, survivor and MaleSurvivor Advisory Board member also featured in the film, Founding Board Members of MaleSurvivor and current Advisory Board members, Jim Struve LCSW and Howard Fradkin, Ph.D, and Chris Anderson, survivor and Vice President of MaleSurvivor. MaleSurvivor is a leading organization providing useful information to promote health, discussion and connections for male survivors of sexual abuse and those who support them.
The second screening will be held at Penn State - University Park on Wed April 4th from 7-8:30 pm in the HUB Auditorium. The panel of speakers will be available for a Q & A after the screening.
Boys and Men Healing is a film from director and producer Kathy Barbini, and co-producer Simon Weinberg of Big Voice Pictures. Boys and Men Healing digs deep into the impact of male child sexual abuse on both the individual and society, and highlights the importance of male survivors healing and speaking out for the well being of our families, and communities. Featuring non-offending men, this film shows the profound effects of boyhood sexual abuse -- shame, intimacy problems, sexual identity confusion, post-traumatic stress, substance abuse or and unresolved rage that led to violence. Despite such devastating effects, each man ultimately chose the arduous task of healing. Through counseling, support groups and prevention advocacy, each man is a testimony of hope and the ability for survivors to thrive.
Events are free to the public and open to the media, though seating is limited.
Free parking in lots.
Who: Penn State is hosting. Free and open to the public.
What: Boys and Men Healing documentary screening and panel discussion
When: Tuesday, April 3 6:30 pm Reception and 7:00pm Film Screening
Wednesday April 4. 7:00pm Film Screening
Where: April 3: Misciagn Theater on Altoona campus
April 4, at the Hub Auditorium at the Penn State University Park.
This film screening is sponsored by Counseling and Psychological Services (CAPS) and Penn State Student Affairs
What the Experts are Saying about Boys and Men Healing:
"Absolutely superb…Emotionally Powerful"
-Matthew Mendel, Ph.D., Psychologist
Author of The Male Survivor: Impact of Sexual Abuse
"Kathy Barbini's film has the potential to transform those stories and voices into healing – not only for individuals but also for families, communities, and even societies."
-Jim Hopper, Founding Board Member, 1in6.org
"An excellent film for teaching about children's experiences of sexual abuse and the multiple influences that support their healing and recovery…a marvelous gift to us all."
-Ernesto Mujica, Ph.D., Clinical Psychologist and Psychoanalysis, NYSPA Division of Psychoanalysis and Advisory Board Member of MaleSurvivor and Co-chair of the 2012 MaleSurvivor Conference
"Will have a profound effect."
-Eileen King, Regional Director, Justice for Children
"An excellent breakthough...Extraordinarily touching and brave"
-Alex Bottinelli, Resource Coordinator
Vermont Network Against Domestic and Sexual Violence
"Very beautifully filmed…know how deeply it is appreciated by countless people..."
-Chrys Ballerano, Building Connections, Project Co-Director/Community Educator & Resource Library Coordinator, NYS Coalition Against Sexual Assault
"Boys and Men Healing is a powerful evocation of a complex, deeply felt issue that affects not just sexually abused boys and men, but each and every one of us living in a society that has come so late to recognize this prevalent problem, and is still struggling about whether and how to prevent it and heal its victims."
-Richard Gartner, Ph.D., Psychotherapist and MaleSurvivor Advisory Board Member Author: Beyond Betrayal: Taking Charge of Your Life After Boyhood Sexual Abuse and Betrayed as Boys: Psychodynamic Treatment of Sexually Abused Men
"While it is clear this film will help survivors heal and providers treat, I see an even greater purpose. Use this film to educate lawmakers!"
-Senator Joe Vitale, New Jersey State Senate