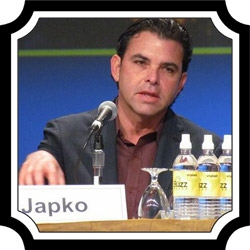 Rancho Santa Margarita, CA, July 06, 2012 --(
PR.com
)-- Adam Japko will be a camp counselor for Design Camp's launch city, Austin, TX. Adam's experience in the interior design publishing sector, social media, content marketing for interior design businesses, analytics and reporting makes him the perfect representative to address the "Social Media" portion of the Design Camp Seminar. The discussion will be held in a talk show format for a 45 segment that concludes with Q&A.
"Adam is such a dynamic speaker with incredible social media insight. We know our campers will be blown away at the quality and amount of information Adam will provide in an hour. So well versed in many fields, Adam is a delight," says Lori Dennis and Kelli Ellis, co-founders of Design Camp.
Since joining NCI in May 2005, Adam Japko has served as President of the home and design publications area. From 1999 to 2005, he was President and Chief Operating Officer for Penwell Corporation's Advanced Technology Division. Design Sherpa http://digitalsherpa.com/designsherpa is a content and social media marketing service for the home design industry. Design Sherpa also puts on the biggest yearly event for Interior Design Bloggers.
Design Camp is a two-day seminar hosted and instructed by Celebrity Interior Designers Lori Dennis and Kelli Ellis, with special guests segments led by local and national industry experts in niche fields. The course is tailored for design professionals and design aficionados. Each day runs from 9AM-6PM and is broken down into 8 segments per day. Drinks, Snacks, Lunch, Spa breaks and Cocktail parties included. By the end of the course, attendees will have the confidence and ability to run successful modern-day design careers, execute magazine ready interior projects, take careers to an entirely new level, network and collaborate with local suppliers and colleagues, and receive a certificate of completion. The first camp will be held in Austin, October 24-26, 2012. Details are found at
http://designcamp.com/camps/
.