LatinVision Media Announces Speaker Lineup for Third Annual "Marketing To Latinas" Conference
Premier Networking Event to be Held in Manhattan on June 14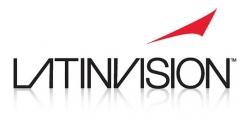 New York, NY, June 07, 2012 --(
PR.com
)--
LatinVision Media
, dedicated to helping marketers better understand U.S. Hispanics, via its Marketing to Latinos Conference Series announces the speaker lineup for its Third Annual "Marketing to Latinas" Conference taking place on June 14, 2012, at the
Interactive Advertising Bureau
in New York City.
Attendees will be treated to cutting-edge information presented by experts and executives from brands targeting this fast-growing population, such as Heineken, Time Warner, Walmart, Cosmopolitan for Latinas, Terra, and many more.
"With a purchasing power of more than $1.3 trillion*, U.S. Latinas continue to attract the attention of marketers. In order for brands to authentically connect with them, it's important to understand the cultural complexities behind their passions, needs and wants in life, and how they express them," said Carlos Vassallo, CEO of LatinVision Media. "At the 'Marketing to Latinas' conference, we're giving brands, marketers and media the opportunity to share and learn important insights that can help them successfully connect with and serve this vital segment."
Between 8:30 a.m. – 5:00 p.m., the event will consist of six separate panels focused on key issues such as online marketing strategies; how mobile apps and social media can be leveraged to reach Latinas; marketing to Latina moms; the business of retail; and Latinas in business. Speakers and panelists confirmed to date include:
· Deanna Canedo, Director of Multicultural Marketing Hispanic for Walmart
· Carlos Boughton, Brand Director for Heineken
· Cynthia Nelson, COO of TodoBebe
· Sarah Garrido, Marketing Manager for Donald Pliner
· Leylha Ahuile, Senior Vice President of Mintel
· Elizabeth C. Berman, President at Continental Food and Beverage, Inc.
· Daisy Auger-Domínguez, Managing Director for Time Warner, Inc.
· Michelle Herrera Mulligan,Editor-in-Chief of Cosmopolitan for Latinas
· Hilda Garcia, VP of Multiplatform Content and Information for ImpreMedia
· Diego Prusky, President of InStyle magazine
· Isabel Gonzalez Whitaker, Senior Editor of InStyle magazine
· Adela Hamann, Director of Marketing for Terra
· Isidra Mencos, Editorial Director, Americas and Spain, for BabyCenter LLC.
· Johanna Torres, Founder of Miblogazine.com
· Rene Alegria, CEO of MamiVerse
· Michael Olguin, President of FORMULATIN
· Maria Lopez-Knowles, President of Global Hue Latino
· Kimberley M. McArthur, VP Multicultural Engagement at Olson PR
· Sonia Sroka, SVP Director of Hispanic Marketing at Porter Novelli
· Martha Ferro Geller, VP Strategic Accounts for Translations.com
Attendees, whom in the past have ranged from Vice Presidents of Fortune 500 companies to Consumer Insight and Research Managers of privately-owned organizations, will have the opportunity to further connect with their peers on a one-on-one level during cocktails at the conclusion of the conference. Tickets to the event, which includes breakfast and lunch, are on sale now for $249 for members and $299 for non-members, via the event's
website
.
Confirmed sponsors are the Interactive Agency Bureau (IAB), Fox Latino News, ImpreMedia, Hispanic Market Weekly, amongst others. Currently there are still sponsorship opportunities available. Conference updates and additional speakers will also be announced via Twitter (
@LatinVision
) and Facebook (
www.Facebook.com/LatinVisionmedia
).
To register for the Marketing to Latinas Conference:
www.LatinVision.com/conference/Latinas
. To discuss sponsorship opportunities:
www.latinvision.com/conference/latinas/sponsors.pdf
.
For information about the LatinVision Media 2012 Conferences Series, visit:
www.latinvision.com/marketing
.
* According to the U.S. Census Bureau
About LatinVision Media
LatinVision Media, Inc. is a New York-based company operating business portals targeting U.S. Hispanic and Latin American entrepreneurs, business owners, executives and professionals in small and medium-sized companies. Additionally, the Company organizes
conferences
and
networking events
focused on marketing to U.S. Hispanics and Latin American executives.
Contact
LatinVision Media
Carlos Vassallo
646-519-2452
www.latinvision.com
or
FORMULATIN
Luisa Arias
arias@formulatin.com
or
Citlalic Peralta
peralta@formulatin.com
212 219-0321

Contact