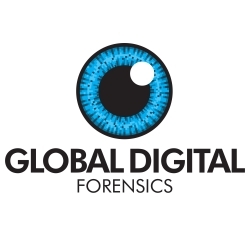 New York, NY, June 20, 2012 --(
PR.com
)-- A thorough understanding of the latest electronic discovery (eDiscovery) practices, procedures, and protocols is critical to effective case management. At a recent event, Magistrate Judge Andrew Peck of the U.S. District Court for the Southern District of New York championed the idea of liberal electronic discovery practices as a natural adjunct to other forms of case management. With the rapid evolution of technology and electronic discovery processes, procedures, and systems, an electronic discovery professional is indispensible for timely data procurement that follows forensically sound practices with no risk of spoliation. The courts' issuance of new, stricter guidelines essentially compels legal counsel to seek a knowledgeable, experienced eDiscovery expert, like Global Digital Forensics, to properly handle the procurement of Electronically Stored Information (ESI) from Early Case Assessment through the entire lifecycle of the case.
Legal counsel must be able to acquire necessary electronic information in an expeditious, yet thorough manner, which often requires the assistance of an experienced eDiscovery professional. Global Digital Forensics's years of eDiscovery experience help legal counsel avoid sanctions and penalties that can occur from a lack of expert knowledge in electronic discovery. With a growing number of districts, including the Southern District of NY, the District Courts of Delaware, and the 7th Circuit Courts, now requiring competency with electronic discovery, legal counsel's reliance on eDiscovery experts is more necessary than ever for optimal case resolution. Global Digital Forensics's suite of eDiscovery services provides the full spectrum of electronic discovery capabilities to meet any requirements:
- Computer Forensics
- Database and Email Forensics
- Electronic Document Forensics
- Server Forensics
- Mainframe Forensics
- Electronic Document Discovery Consulting
- Data Presentation
- Electronic Document Processing
- Data Extraction
- Data Analysis and Correlation
- Back Tape Extraction and Forensics
Judge Peck notes in his assessment of eDiscovery practices that litigants should be open to asking for help with the procurement of electronic information, as this data is often mishandled and mismanaged in court proceedings. Experts in the field of electronic discovery, like Global Digital Forensics, are equipped with the expertise, knowledge, and systems to adequately manage ESI and perform what would be a time-intensive, exhaustive process for those who are not familiar with the latest eDiscovery practices.
Judge Peck also mentioned the new SDNY pilot program, citing that he has used the aforementioned protocol for all of his business cases since January 2012. Joe Caruso, CEO of Global Digital Forensics, believes that the pilot program is a step in the right direction. "For our clients, the pilot program will have virtually no effect on them. This is business as usual for us. Our job as the knowledgeable and competent electronic discovery professionals is to excel in every facet of eDiscovery, and this includes identification and extraction of necessary information, as well as analysis, production, and expert testimony as required. As an experienced provider of digital computer forensics with the best tools and procedures at our disposal, we provide optimal Early Case Assessment to put all of the relevant information at our client's fingertips in a timely manner. Our processes are designed to help litigants make decisive, critical decisions from a relevance, risk, cost, and benefits perspective based on all available information. We define the 'big picture,' and once that is in view, we begin putting together the rest of the eDiscovery puzzle pieces to promote the best resolution of the case, while simultaneously avoiding common pitfalls that may lead to sanctions, penalties, failure, or worse," Mr. Caruso said.
As the courts establish these new rules and regulations as they pertain to electronic discovery, Global Digital Forensics will continue to provide quality electronic discovery, computer forensics, and data recovery/preservation services to ensure that counsel exceeds the minimum requirements set forth by the courts, secures necessary ESI in a timely manner, and receives the best possible work product in the shortest amount of time.
Electronic discovery has become intertwined with nearly every legal proceeding, and Global Digital Forensics ensures that these new regulations provide an advantage instead of a detriment for its clients.
About Global Digital Forensics:
Global Digital Forensics specializes in computer forensics, incident response, network security, and electronic discovery (eDiscovery) services with skills and expertise honed by over two a decades in the ESI field. Servicing law firms, corporate clients, and government agencies, GDF has pioneered new techniques and procedures for electronic discovery and has remained on the cutting edge of the industry. By helping clients comply with the ever-changing rules, regulations, procedures, and protocol, GDF has the knowledge, expertise, and tools to analyze all types of digital assets and media.
Global Digital Forensics will provide a free two-hour phone consultation (at 800.868.8189) to discuss new projects for law firms, corporations, government agencies and other entities in need of expert eDiscovery services. You may also visit
www.globaldigitalforensics.co
for additional information about Global Digital Forensics's vast array of expert eDiscovery capabilities.