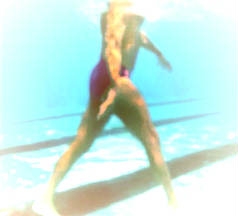 Columbus, OH, July 17, 2012 --(
PR.com
)-- During eight months of chemotherapy for advanced cancer in 1992, structural engineer Craig Wise, noticed that only after doing cardio type exercise (running, climbing steps, aerobics, bikes, etc.) he felt well for the remainder of the day. It may have been just in his head but after remission, Wise still felt ill each day until he got his heart pounding again.
By the year 2000, his knees could no longer take these stout workouts, that he still needed to feel well. So, in his basement he began studying how to strengthen the human body just as he would to a new home or building design, which involves tracing the involved forces, to see where and how they interact, dissipate and escape.
One of the first discoveries that his engineering sciences exposed to him is that virtually all traditional muscle and cardio exercise methods load all the forces through the skeleton, which limits muscle strengthening to no more than how much force the weakest involved joint or vertebra, not the muscles, can handle.
He continued applying structural engineering principles to the human body which eventually showed him how to design hundreds of unconventional exercise methods and devices with one commonality.
All of his methods are designed to direct most, to all of their motion resistance energy (the real muscle building force), only in the directions that oppose muscle contractions before joint or spinal motions.
In other words, powerful, even healthy bones are no longer needed to restore, build and keep most muscles extremely strong, at any age.
While studying the forces of swimming and water aerobics, Wise found them to be far less damaging to the skeleton than any cardio exercise method that also compresses the knees, with body weight.
However, as far as for muscle building Wise says, "swimming and water aerobics are like doing pushups on a mountain of feather pillows."
This is because they offer almost no support for exertion.
Every muscle building method in weight rooms have factors that stabilize or brace the muscles, allowing them to deeply exert. So Wise began engineering these "Stability Factors" into his new exercises to take full advantage of water being able to support body weight instead of knees, and about a dozen other wet properties.
His first inventions were leg and arm bracing paddles called Body Oars™, which since posting videos of prototypes in 2008, have dominated Google and bing's top listings under 'world's greatest workout device'.
However, with all the mainstream denial that has hampered independent American inventors since the Wright Brothers, Wise had the time to engineer hundreds of methods and devices that cover the whole body, that can blast muscles, while joints and spines remain unloaded.
With the advice of a few aging Physical Trainers, who restored their strength after finding his Body Oars online, and his local (Columbus, Ohio) Iron Man competing Firefighter friends, who use and test his methods and prototypes, Wise spent most of the first half of 2012 writing this BBIW manual for physical trainers.
Not only can BBIW allow old ladies, who need walkers, to seriously body build, it will allow pro athletes to run faster and stronger because it enables them to exert their running muscles far harder, through a wider stride range than running knees could ever handle while running traditional methods.
By improving the efficiency of muscle building and cardio exercises so much that they can now greatly strengthen about nine times as many people, and at any age, should prove to be the single greatest advancement in physical fitness since the invention of the shoe.
Wise just posted a free video of what he demonstrates as the world's 2nd most efficient (at muscle building) cardio exercise method, from his manual. He justifies this claim because this method called the 'Robot', conditions almost every muscle from the fingertips to the toes, while having less skeletal compression than standing still on dry land.
In only about the first six minutes, the Robot can painlessly 're-energize' a remarkable amount of long lost strength and energy for healthy older people who have slowed down a step or two.
Is it worth the $4,860? Sure if you need or want much greater strength almost painlessly, and have the money.
If not, the first section is still loaded with many very helpful new fitness discoveries, and it is posted for free along with the video of Wise demonstrating the Robot, at bbiw.org and bodyoars.com