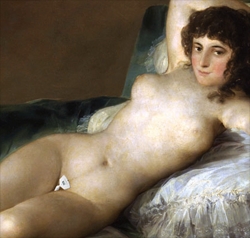 Brighton, United Kingdom, July 25, 2012 --(
PR.com
)-- "When I launched the world's first alarm clock vibrator designed to wake women with pleasure, I didn't expect it to be an overnight success," smiles Little Rooster inventor Tony Maggs.
Yet the first batch sold out within weeks, GQ magazine named it a top ten Valentine's day gift of 2012, and it has been tweeted about by everyone from Playboy centrefolds to parliamentary researchers in the British House of Commons.
Now, nine months later, the luxury goods company Maggs founded launches a new, improved version of the product, 50% more powerful than the original and with a travel lock so, "it vibrates in your panties, not in your purse."
When asked to what he attributes the success of Little Rooster, Maggs says it is because life is so tough these days women long to wake up feeling sensational.
"Women don't buy Little Rooster because they want a new sex toy. They buy it like they buy a spa treatment, or a bottle of fine wine, or a scented candle. They buy it because they wear ear-plugs in their hotel rooms and worry they will miss their flight. They buy it to feel great *before* their morning coffee.
"Which is why we added the travel lock. We had so many emails asking us for that. Nobody wants to wake up to an irritating beep after getting used to waking up with pleasure. And no-one wants their handbag rattling when they are going through security."
And why do so many men buy a Little Rooster for their partners? "Well, it is the present that keeps on giving back, isn't it?" He pauses, then laughs.
"Men buy their partners Little Roosters because they are hoping they will wake up horny!"
Little Rooster Alarm Clock Vibrator available worldwide for GBP 69 (just over USD 100) from Littleroosterstore.com. It has a snooze function, a snorgasm function, a travel lock function, a play mode, dual motors and internally sealed USB rechargeable batteries. It is available in white or pink and comes in a luxury gift box with travel bag and charging cable, and is shipped with exceptional discretion.
Little Rooster starts very gently then slowly increases in power. It is worn inside the panties but outside the body. It is exceptionally comfortable and does not move around.
Review samples are available for major mainstream and upmarket publications, radio and TV shows. Inventor Tony Maggs is available for interview (press, radio, TV).
Further information available from littleroosterstore.com
Hi Res versions of all photographs available from http://www.littleroosterstore.com/pages/press-resources
"Little Rooster" and "Snorgasm" are Registered Trade Marks.