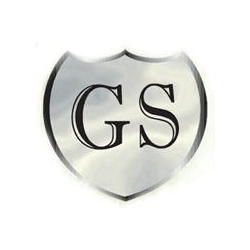 Canyon Lake, CA, June 26, 2007 --(
PR.com
)-- Care & Use - The Granite Shield Process. With Granite Shield's permanent lifetime warranty & maintenance free sealed granite you don't need special cleaners to clean and maintain your granite. You can even use an over the counter window cleaner with ammonia. Granite Shield recommends Windex or Clorox wipes on glossy granite sealed by Granite Shield to clean the granite. You don't have to worry about cleaning the spill immediately. They don't recommend using a cleaner that has polishes or waxes because it will only build up on your granite leaving a waxy, dull, smeary build up. Should that occur with granite sealed by Granite Shield you can just go down to the local hardware store and buy denatured alcohol to remove the residue and your granite will look shiny, repellent and brand new again.
With granite by Granite Shield Countertops or granite sealed by Granite Shield you don't have to worry about rushing to wipe up spills, worry about acidic liquids, using coasters or placemats ever again. With granite sealed permanently by Granite Shield they mean it's permanently sealed, never has to be sealed again, has a lifetime warranty, not a limited warranty limiting you to use special cleaners and follow special maintenance procedures like other companies. However Granite Shield does carry a line of aftercare products for customers who want to purchase cleaners and germ fighters that are created and developed by Granite Shield's CEO/President Craig Phillips, Debbie Burton Phillips Vice President and Granite Shield's chemists.
Debbie Burton Phillips takes an active role in the developing and testing of the Granite Shield process and aftercare products and if it doesn't pass her test then it is not sold or recommended to the public. Debbie felt the need in 2005 to expand Granite Shield's aftercare product line because of her own experiences and homeowners have been expressing they don't like what is available on the market to clean and maintain granite, other natural stones, glass and stainless steel. Debbie's background includes being a quality control inspector for Steelcase an office manufacturer for 11 years and a realtor for 11 years having sold over 100 homes from 1998 to 2003.
About The Granite Shield Process:
Craig Phillips is the creator of the Granite Shield permanent granite lifetime sealing process. Granite Shield was started and developed in 2002. Craig's background includes owning a custom shutter business for approximately 15 years and was a kitchen designer for Home Base and Home Depot for approximately 9 years. Having sold granite and engineered stone countertops for many years Craig noticed the main reason why the public does not choose granite for their countertop needs has been because of the high expense, maintenance and staining issues.
Craig developed back in 2002 the permanent sealing process for granite using different catalyzing polymers. Depending if the granite is considered light, medium or dark, each type of stone takes a different application process and then is capped with catalyzing polymers with a permanent carbon crystal sealant which then blocks the catalyzing polymer into the stone. The carbon crystal sealant forms a molecular bond with the granite which can not be removed thus creating a lifetime seal plus leaving your granite more vivid, vibrant, smoother, shinier, maintenance free and still able to breathe. Granite Shield is the first and only to have this process, don't be fooled by imitators even if it's a well known company. If it doesn't say Granite Shield, it's not permanently shielded with a no restriction lifetime warranty like Granite Shield.
The Test:
The best way to test if your granite or the granite you are considering to buy is porous and will stain is to pour water or a liquid on it. If the granite darkens, it's absorbing the liquid and will stain. Then try that test on granite that has been sealed with Granite Shield. The water or liquid just beads and doesn't absorb into the granite.
Now go to a dry granite countertop that has not been sealed with Granite Shield. Take a microfiber towel and slide it against the granite countertop. Feel and see how it sticks to the granite. Do the same with a granite countertop sealed with Granite Shield and see and feel how it just slides against the granite.
Take a drinking glass and slide it against a granite countertop that has not been sealed with Granite Shield. Do the same with a granite countertop sealed with Granite Shield and see and feel the difference. Be careful sliding that drinking glass because it will slide so easily and fall off the granite countertop.
Granite Shield is located in 45 states and in England and Ireland with 56 authorized applicators, 26 are authorized Granite Shield Countertop store fabricators. There are currently 5 Granite Shield Countertop retail showrooms located in Lake Elsinore California, Hemet California, Temecula California, Tucson Arizona and Reno Nevada.
For more information regarding Granite Shield, sealing services, employment, business opportunities or investment opportunities to open your own Granite Shield Countertop showroom email Granite Shield attention Debbie Burton Phillips Vice President at Info@GraniteShield.net or visit their website at www.GraniteShield.net or www.GraniteShieldCountertops.com Toll Free 877-477-3254.
###