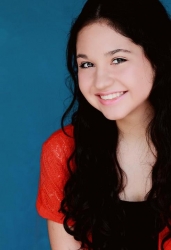 Long Beach, CA, September 07, 2012 --(
PR.com
)-- Inspirational speaker and author Shanaya Fastje will be appearing on the Historic Queen Mary on September 29th and 30th. In connection with the release of her highly-anticipated new book Bully in the Mirror Shanaya will be speaking as well as signing copies of the book for her fans.
As one of America's youngest and most-requested motivational speakers, 13-year old Shanaya's upcoming appearance is received with much excitement by the Simi Valley Rotary Club, who is hosting the event for its members. Shanaya's Anti-Bullying message has benefited many youths across the country, a message that will no doubt build bigger momentum as the book is distributed nationwide.
Los Angeles Press will be attending in order to cover Shanaya's involvement with the event.
For more information or to pre-order a copy of Bully in the Mirror, visit Shanaya's website (www.ShanayaFastje.com) or Facebook Fan Site.