V1 Entertainment Films Casting Advertisers to Star in Motorsports-Themed TV Series, "The Ride"
Layne Sipole & Associates to Manage Product Placement for Character-Driven Drama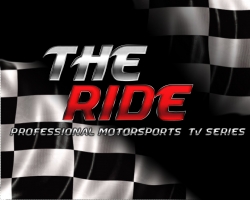 Mooresville, NC, September 08, 2012 --(
PR.com
)-- Fast drivers, cool cars, beautiful women and loads of prominent sponsors are integral to the appeal of professional stock car racing. That's why, to maintain authenticity, V1 Entertainment Films is auditioning advertiser/sponsors to star in its new motorsports-themed television series, "The Ride." Veteran WGA screenwriter Tony Sommo has been tapped to write the pilot, while Hollywood product placement specialist Layne Sipole & Associates will handle product and brand integration once production commences.
"The Ride" is a character-driven story about the exploits of a tight-knit group of drivers from different worlds set in the Lake Norman area of North Carolina, north of Charlotte, often called Race City USA. "Professional motorsports is like no other sport, where the advertisers become entrenched in the action and have such dynamic behind-the-scenes roles," noted Aspen Hughes, CEO of V1 Entertainment Films. "The advertising sponsors are important characters in the storyline of 'The Ride', so we've got to get it right." To achieve that, current NASCAR driver/owner Jennifer Jo Cobb been signed as Racing Authenticity Consultant.
Hughes is reaching out to brand managers and marketing executives of food, automotive and packaged goods companies, as well as their advertising agencies, in the unorthodox casting call. Product sponsors who join "The Ride" will be working directly with Cobb and all key decision-makers on every aspect of production, right from the start. V1 Entertainment Films' personal and professional relationships with drivers, teams, tracks and off-track locations assure the kind of authenticity that both sponsors and viewers demand.
"Tony Sommo has written some very intriguing scenes, not only for an automobile manufacturer but for a tool company, a fast-food chain, a mobile phone provider, a record label, even a lingerie company," noted Hughes. "The product sponsorship opportunities are diverse and are not only economical but extremely effective, giving the right partners a terrific return on their investment."
Once production gets going, Layne Sipole will work with Hughes to cast additional advertiser/sponsors and help them maximize exposure both on screen and off. Sipole is a member of ERMA, the Entertainment Resources & Marketing Association, the preeminent association of marketing, product placement, and brand integration professionals.
Sipole and Hughes agree with Seethu Seetharaman, professor of marketing at Washington University, who predicts that, as budgets tighten, marketers will increase their use of product placements on television. Seetharaman, quoted on the MirriAd blog, says, "Traditional expensive advertising is no longer effective given all the clutter, as well as the emergence of technologies like digital video recorders that block the ads from even being viewed, much less absorbed, by consumers."
Advertisers interested in more information or in auditioning for a part in "The Ride" are invited to visit www.V1EntertainmentFilms.com.
About V1 Entertainment Films
V1 Entertainment Films is a worldwide film fund actively engaged in bringing unique, compelling stories to movie theatres and television. The company is committed to discovering properties propelled by compelling characters and original situations that demand to be projected and offer the potential for profit. In an industry that has earned a reputation for sometimes questionable business practices, V1 Entertainment Films offers unprecedented transparency. Because they offer personal service at all levels of the organization, they safeguard that all projects are conducted with complete clarity and integrity. For more information, visit www.V1EntertainmentFilms.com
Editors Note: NASCAR® is not participating in and is otherwise not affiliated with this show at this time.
Contact
2PR Chicks, LLC
Maryellen Nugent Lee
917-825-0557
www.2prchicks.com

Contact