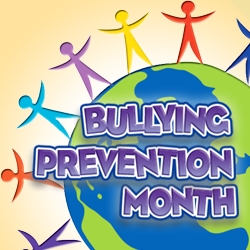 Hauppauge, NY, October 09, 2012 --(
PR.com
)-- Positive Promotions believes in the social responsibility to stand against bullying. As a widespread and serious problem, the promotional product company offers an extensive line of educational tools and resources for use in schools, the home, and other organizations to remind students to join together to stop bullying. With encouraging slogans at guaranteed lowest prices these educational motivators makes it easy to send a powerful message for respect.
Statistically speaking, approximately 13 million students will be bullied this year. Each month, 3 million students will skip school to avoid others cruel behavior towards them. Bullying comes in many forms including verbal, physical, social, and cyberbullying. No type of bullying in tolerable and no student should be subjected to feeling unsafe in school or anywhere else. Educating today's youth about bullying and the ramifications bullying has is one of today's most important lessons.
Positive Promotions offers fun ways to encourage students to end the inexcusable act of bullying. For instance, the unique "Bullying Jar" allows for students to open up and express themselves about bullying while pledge cards and vinyl banners allow them to make a statement of their intent to treat others with kindness. Theme kits with over 300 products are perfect handout reminders for any classroom event or presentation. Other products Positive Promotions offers include activity books, silicone bracelets, dog tags, t-shirts, and more.
With commanding slogans like "Take a Stand Lend a Hand: Stop Bullying," "Be a Buddy, Not a Bully," and "Think B4 U Post" as well as the inspirational quote from Ghandi, "Be the Change You Wish to See in The World," Positive Promotions products call for students of all ages to reflect on their actions and offer powerful reinforcement aimed at bully prevention.
Positive Promotions believes that cost should not deter organizations from hosting bully prevention events to educate today's youth. With budgets in mind, they have made their products available for as low as $0.06 each. Giving students even just a small reminder can make a huge difference.
As a product company that promotes causes, Positive Promotions believes it is their responsibility to support them as well. Therefore, a portion of the proceeds from the sale of bully prevention products are donated to prominent organizations like Big Brothers, Big Sisters and the National Family Partnership. They believe in these organizations efforts to offer safe environments for children while encouraging healthy habits and compassion towards others.
Positive Promotions is a budget-friendly, one-stop-shopping source for awareness and educational tools. It is a direct source that offers quality product at exceptional monetary value. Customers can order in 4 easy ways: online anytime at
www.positivesafeschools.com
, by calling toll free at 1-800-635-2666 to speak to with a knowledgeable customer service representative Monday-Friday from 8am-7pm EST, by faxing an order toll-free at 1-800-635-2329 anytime, or by mailing an order to Positive Promotions at 15 Gilpin Avenue, P.O. Box 18021 Hauppauge NY 11788-8821. To request a catalog visit the company website at
www.positivepromotions.com
and click on the link under customer service.