American Dog Owners Association Says "No" to Dog Fighting
The American Dog Owners Association was established in 1970 to combat dog fighting speaks out on dog ring in Surrey, Virginia.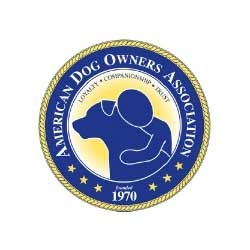 Richmond, VA, July 19, 2007 --(
PR.com
)-- The American Dog Owners Association opposes dog fighting. The American Dog Owners Association, was established in 1970 in Detroit, Michigan to combat illegal dog fighting and to promote responsible dog ownership.
They are strongly opposed to all acts of cruelty to animals including dog fighting. They are greatly disturbed by the recent news regarding the dog fighting ring in Surrey Virginia and the indictment of Michael Vick and 3 others.
The cruelty that takes place in order to train a dog to fight is despicable and those found guilty of these acts are cowards.
They support the efforts of the authorities to bring this case before the Grand Jury. The 18 page indictment is a horror story and if these defendents are found guilty of these heinous acts then they must be punished and they ask that they serve the maximum sentence.
The American Pit Bull Terrier, is the only breed of dog that was bred to be man friendly and, unfortunately because of its size and underserved reputation is undoubtedly the breed that suffers the most abuse by man.
It is unfortunate that the American Pit Bull Terrier has been so maligned by the media; these dogs have paid with their lives because of the irresponsibility of their owners. This breed of dog is well know as a service dog, a war hero, a search and rescue dog, a show dog, and a loving family pet.
The American Dog Owners Association, its directors, officers and membership strongly oppose any act of cruelty to animals and ask that anyone found guilty of such cruelty be held accountable.
About The American Dog Owners Association
The American Dog Owners Association, or the ADOA, originally established to combat dog fighting has grown over the years to become the nation's oldest and largest member-based organization representing dog owners. The ADOA advocates for the protection of the public health and safety, the protection of dogs, and the right to own, keep and enjoy dogs. For more information visit http:www.adoa.org.
Contact
M. Hill-Hauch
adoamail@yahoo.com
800-226-6233
###
Contact
American Dog Owners Association
Maureen Hill-Hauch
800-226-6233
www.adoa.org

Contact