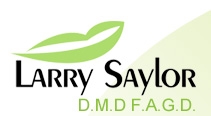 Tampa, FL, December 20, 2012 --(
PR.com
)-- Larry Saylor II, DMD, FAGD, an experienced cosmetic dentist dedicated to improving smiles, has leveraged his proven expertise in
cosmetic dentistry in the Tampa Bay
area and beyond to offer patients DURAthin veneers and experience the benefits of porcelain veneers with minimal or no prep.
Unlike traditional veneers, DURAthin veneers are custom-made to adhere directly to the front of teeth without grinding or shaving the enamel. The thin porcelain pieces, which resemble a contact lens, are bonded directly to the tooth in instances where cosmetic dentists hope to increase the size of teeth or enhance a narrow arch width.
"DURAthin veneers are a sophisticated product that produce a highly aesthetic look, enhancing the smile and improving patient confidence with minimal or no prep," said Dr. Saylor. "For patients, this means that we can transform their smile without drilling their natural teeth, thus eliminating a big fear that many people have with porcelain veneers."
Dr. Saylor has trained under DURAthin co-creator, Dr. Dennis Wells, at the Nashville Center for Aesthetic Dentistry, where he returns frequently to further his education and learn new techniques developed to enhance smiles without reducing enamel. He has maintained a true cosmetic dental practice since 2000 and offered DURAthin veneers since April 2008.
"DURAthin veneers are long-lasting and produce a more natural look than the alternative options, with virtually no post-op sensitivity. Over the years, I have found that patients are very pleased with the look of these veneers and the outcomes they produce, and many have even come to request them by name," said Dr. Saylor. "We are pleased to offer our patients this option when looking to improve their smiles and are confident that they will produce the results they desire."
About Dr. Larry Saylor
Dr. Larry Saylor II, DMD FAGD, of Brandon, Fla. is an experienced cosmetic dentist dedicated to improving smiles in the Tampa Bay area and beyond. With years of experience in general and cosmetic dentistry, Dr. Saylor has the skills and expertise necessary to help patients achieve a natural, beautiful smile with minimal office visits. Services include sedation dentistry, pain-free dentistry, tooth whitening, implants, Invisalign and dental veneers, such as DURAthin and Empress. A trusted name in cosmetic dentistry, Dr. Saylor was voted the "Top Dentist" in the March/April Issue of Tampa Bay Magazine and is a Time Magazine award winner. For more information, visit www.doctorsaylor.com.