St. Thomas F.C. Launches Sir Stanley Matthews Football Apparel Collection, at stthomasfc.com
A leading football equipment manufacturer, St. Thomas FC, has launched its Sir Stanley Matthews collection, at stthomasfc.com. The company provides premium football apparel, and accessories, such as clothes, uniforms, hats, casual shoes, footballs, and baby shoes. The company also is the official sponsor for multiple FIFA teams.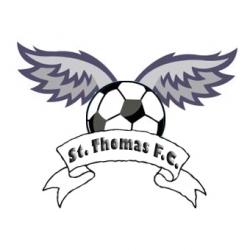 Los Angeles, CA, January 15, 2013 --(
PR.com
)-- St. Thomas F.C. leadership is excited, about the launch of its Stanley Matthews collection of football equipment. Sir Stanley Matthews was one of the greatest footballers ever. He was the first player to be knighted by the British Royal Family, and was a gentleman both, on, and off, the pitch. There is no better football legend, to capture, and represent, both, the old school spirit, and modern technological magic of St. Thomas F.C.'s current football equipment. St. Thomas FC currently retails football boots, football apparel, replica FIFA uniforms, and casual clothes. Further, St. Thomas FC is the official sponsor of a number of FIFA national teams.
Can you play all eleven positions? All products are available for purchase, at stthomasfc.com.