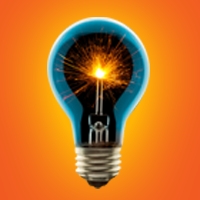 Sacramento, CA, February 12, 2013 --(
PR.com
)--
Sacramento SEO
company El Dorado SEO has begun offering SIRI optimization to new clients as part of its standard Search Engine Optimization package. Their normal entry level package includes optimization of the clients website, social media outreach, link building and now the addition of SIRI optimization. The firm's owner, Christopher Arnell says it makes good business and marketing sense stating, "Each month smartphones are showing up more and more in our analytics reports. Making sure that our customers' websites are SIRI optimized is very important to us."
The local SEO company explains that the iPhone's voice-command and personal search assistant will force marketing companies that specialize in local search marketing to rethink their strategies. With driving laws regarding the use of cellular phones in many states, voice search will eventually be the way consumers find restaurants, stores and services in their local market, especially while they are driving.
The Sacramento Search Engine Optimization company conducted research on over 100 firms that were showing up on SIRI when owner Christopher Arnell drove around Sacramento, Roseville, El Dorado Hills and Folsom asking his SIRI assistant to find the best restaurants, auto mechanics, hotels, real estate agents as well as many other local businesses. Once a list was compiled, the firms that showed up on SIRI were compared to similar firms that did not. The information extracted from initial data although not conclusive, gave the marketing firm great insight into why some businesses show up and why some do not.
Considering how much consumers rely on their cell phones to assist them in their day to day lives, it will only be a matter of time before SIRI or similar technologies become the norm. El Dorado SEO is proactively counting on that and so are their clients.
For additional information on Sacramento SEO Marketing Firm Now Offering SIRI Optimization, contact Christopher Arnell or visit http://www.eldoradoseo.com. There are downloadable pdf data sheets that include helpful information that every business owner should have as well as information to help make the right decision when selecting an SEO marketing company. They can also be followed at www.twitter.com/eldoradoseo or reached 24/7 at 916-757-2597.
About El Dorado SEO - El Dorado SEO is a Sacramento SEO Marketing Firm focusing on small to medium sized local businesses. Company representatives only work in local markets and meet face to face with each client to ensure a clear strategy is formulated. The personalized attention has proven effective in growing the company and serving the local business community.