IonSense to Present Direct Analysis in Real Time (DART®) Analysis for Rapid Drug Screening at the American Academy of Forensic Sciences (AAFS) 65th Annual Meeting
IonSense will present its DART-MS technology for rapid screening of urine samples using solid phase microfiber probes, enabling sample inspection for drugs of abuse in minutes. This is the first time IonSense will exhibit at the AAFS meeting, February 18-23, 2013 in Washington, D.C., Booth 405.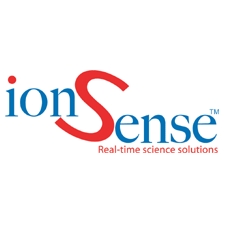 Saugus, MA, February 14, 2013 --(
PR.com
)-- IonSense, Inc. will be presenting new research on Direct Analysis in Real Time (DART) mass spectrometry analysis of drugs of abuse. The method involves a simplified protocol for the extraction of samples using a solid-phase coated metal probe, which is then analyzed directly using the DART source coupled to the MS instrument. This new rapid screening approach speeds the sample preparation and analysis process, allowing samples to be prioritized and backlogs reduced. The technology has been enabled for the first time on an Agilent® GC/MSD. A presentation entitled, "Direct Analysis in Real Time (DART) Analysis with a Modified GC/MS System for Rapid Drug Screening," will be shown on Wednesday Feb 20.
"With the Agilent GC/MSD being the most common mass spectrometer in forensics laboratories, we are excited to be able to work with these scientists," says Brian Musselmen, IonSense President and CEO. "DART has enjoyed a good deal of success already in a number for forensics institutions such as the FBI, Secret Service, the FDA Forensic Chemistry Center, and the Virginia Department of Forensic Science. We are looking forward to providing the DART rapid screening capabilities to even more laboratories in the near future through DART on the GC/MSD systems."
Additionally other scientists are presenting their work on DART analysis for a variety of applications:
- Determination of Useful Yields of Forensically Relevant Compounds by Direct Analysis in Real Time Mass Spectrometry
- Pharmaceutical Identifier Confirmation Via AccuTOF™ DART
- DART-MS Collision Induced Dissociation for Structural Analysis of Synthetic Cannabinoids
- Rapid Screening of Synthetic Cannabinoids With NMR and DART-MS
- DART AccuTOF: A New Drug Screening Protocol for Biological Specimens
IonSense will be exhibiting its line of ambient ionization sources at the meeting in Booth 405. They will feature the ID-CUBE® with its OpenSpot™ Sample Cards for easy sampling and near-instantaneous results, the DART-OS for using OpenSpot Sample Cards as well as other sample form factors, and the DART-SVP for complete flexibility and automation of analysis.
About IonSense, Inc.
IonSense, Inc. (www.ionsense.com) is a Massachusetts-based company providing OpenSpot Mass Spectrometry™ solutions to the fields of food safety, forensics, drug development, and chemical analysis. They manufacture and develop direct analysis in real time (DART®) and atmospheric solids analysis probe (ASAP™) technology. The company provides sources and accessories for JEOL, ThermoFisher, Agilent, AB SCIEX, Bruker, Shimadzu, and Waters mass spectrometers. IonSense products including DART and ASAP technologies are distributed in Europe by KR Analytical Ltd, in China by ASPEC Technologies, in Japan by AMR Inc., in India by Orochem India, in Korea by Omics Biotech, in Canada by VBM Consulting Ltd., and in Israel by Mercury Scientific.
Contact
IonSense, Inc.
Brian Musselman
(781) 484-1043
www.ionsense.com

Contact