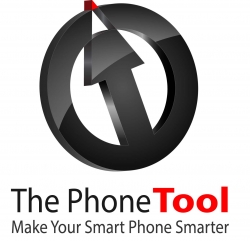 Cascade, CO, February 20, 2013 --(
PR.com
)-- The Phone Tool has launched its new and revolutionary set of Clix-System smart phone case Modules for iPhone4 and GalaxyS3 users. The launch took place on 19th February exclusively on Kickstarter to offer
Kickstarter
users the chance to buy into a range of phone case modules of the future.
The Phone Tool LLC. (http://www.thephonetool.com) is a USA based company with convenience and customization in mind. Each case is known as a Module or "Mod" and is interchangeable and totally customizable with 10 unique colors. The patent-pending Clix-System allows users to simply clip on any new module and un-clip it just as easily.
The modules are truly "his and hers" with a choice including the Survival module (a range of handy tools, LED light and a standard compartment common to all mods for credit card, keys and driver's license) and Make-Up mod (essential blusher and eye colors plus brushes) that even offers a choice of Maybelline or Rimmel brands.
Outdoor fans will love the Bike mods that offer handlebar attachments that allow riders to use their phone's GPS, speaker facility or even film their adventure ride using the phone's video camera! The mounting brackets can be used on almost anything; suction cups for any glass surface, backpack and belt clips, bicycle handle bar mounts or tripod mounts.
At the base level there's a Wallet mod that offers handy storage for everyone's basics (keys, credit card, driver's license or travel pass).
All Phone Tool products are made from high quality poly carbonate and come with a lifetime guarantee.
Pat Conarro, President of PhoneTool said, "The Phone Tool has a product for every need, whether it be sporting mods & adapters, beauty mods & adapters, tripod mounting adapters, vitamin cargo compartments or survival mods & tools. Has your phone case ever been able to do all this? We're proud to have created a range of new phone cases that allows you to do more and making your smart phone smarter."
Pat Conarro is a very successful serial inventor working with many high caliber companies like Intel, Motorola, IBM, Disney, Hasbro, Nike and to name a few. He created the first modules and the revolutionary Clix-System in the summer of 2012.
With Pat at the helm, The Phone Tool Company is breaking new ground every day and new ideas will quickly be added on-going.
The Phone Tool was created in the summer of 2012 by Pat Conarro with the aim of making a phone case that makes your smart phone smarter. Bridge the gap and let your smart phone do more.
Distributor information please contact Pat Conarro on tel 719.684.3155 and email the company at sales@thephonetool.com
Website:
http://www.thephonetool.com
Kickstarter reference: The PhoneTool Kickstarter Link: http://www.kickstarter.com/projects/thephonetool/the-phone-tool-make-your-smart-phone-smarter?ref=live
To become a PhoneTool partner contact Pat Conarro (president) sales@thephonetool.com
ThePhoneTool: http://www.facebook.com/thephone.tool
Smart Phones Just Became Smarter