Mango Madness Skin Care Announces Exfoliate Me™ Glycolic Acid Exfoliating Cleanser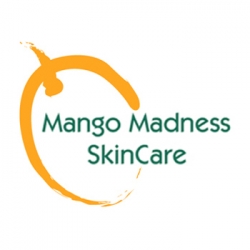 Palm Beach, FL, March 05, 2013 --(
PR.com
)-- Anti-aging skin care product manufacturer Mango Madness Skin Care, Inc. has announced the availability of a
paraben free glycolic acid face wash
that also provides important exfoliation benefits.
Many women are aware of the need to keep their skin moisturized and to use a good peptide or retinol based anti-wrinkle skin cream. However, many of them skip the important step of exfoliating their faces as part of a daily skin care regimen. The exfoliation process not only removes the top layer of the epidermis that is characterized by dull, dead skin cells, but also enables their moisturizers and wrinkle creams to penetrate more deeply into the skin layers where they will do the most good.
All women do know about the need to remove their makeup at night before going to bed. A good glycolic facial cleanser can accomplish this requirement very effectively, and provide the double benefit of achieving mild, daily exfoliation at the same time.
"Mango Madness Skin Care manufactures and markets an exfoliating facial wash branded as Exfoliate Me™ that contains 10% glycolic acid as a mild exfoliating agent and olive oil castle as the cleansing agent," explained company spokesman Rob Morrison. "It contains no parabens, sodium lauryl sulfate, or other harmful ingredients, so it is not only effective as an exfoliating wash, but it's also safe to use."
The company's other anti-aging products include high performance peptide and retinol wrinkle creams, additional exfoliation products, hyaluronic acid moisturizers and serums, and special-purpose creams such as a Vitamin K cream for dark under-eye circles.
Mango Madness products are formulated to contain no parabens, sulfates, phthalates, BPA, artificial fragrance, or other harmful ingredients. They are gluten free. The company performs no animal testing and all ingredients and products are animal cruelty free.
Contact
Mango Madness Skin Care, Inc.
Rob Morrison
561-369-5471
http://www.mangomadnessskincare.com/

Contact