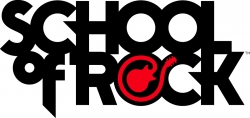 Dallas, TX, March 22, 2013 --(
PR.com
)-- On April 14, over 500 kid and teen musicians from School of Rock's locations all over DFW will descend upon Dallas' Deep Ellum neighborhood for an entire day of their own unique rock and roll festival called Rockstravaganza.
School of Rock (SoR), a music school that emphasizes rock band performances in real venues, teaches vocals, guitar, bass, drums, and keyboard.
"SoR offers an opportunity to learn to work as a group for kids who don't always feel comfortable in other team concepts like sports or dance," said Terry Longhway, Chief Music Officer at SoR DFW. Longhway is also the mastermind behind Rockstravaganza. He said he wanted to create a day where all of the students, families and friends of all SoR locations here could get together in an authentic rockenvironment and "share in the majesty of what we do." He added, "Deep Ellum was the only place I wanted to have Rockstravaganza, because of its rich history and the fact that it's up to this generation and the next to keep the music scene alive in Dallas!"
On this day, students feel on par with their instructors – most of whom are working, touring musicians in their own right – and will perform on the very stages as their mentors.
Said Zach Wiese, student at SoR Frisco: "When the first Rockstrav happened, it was the first time I actually felt like a rock and roller. It was one of the coolest experiences I've ever had the chance to be a part of."
Over 80 SoR-affiliated bands will take the stage in participating Deep Ellum bars – Trees, Club Dada, Boiler Room, Liquid Lounge, and 3 Links – to showcase varied music styles such as Funk, SouthernRock, and Indie Punk. These venues have a long history of housing storied bands such as Nirvana and Green Day, and local heroes The Toadies and Pantera.
Speaking of the beloved Toadies, lead singer Vaden Todd Lewis is a fervent supporter of School of Rock and its Rockstravaganza concept. He kicked off last year's festivities and this year will take the stage with some of the students from the Ft. Worth school. He is also parent to daughter Rosie, who as a student of SoR Ft. Worth, will also perform.
"The fact that (Vaden) will be on stage at Trees playing his songs with our kids is simply incredible!" said Longhway.
Johnny Sequenzia, former instructor at School of Rock, and current member of the local band Home by Hovercraft who played last year's Rockstravaganza at Trees, said "What I loved about playing there is that our students get to see what we as instructors are doing and are passionate about in music…and I think that nurtures and encourages their own music aspirations, knowing we are there for them not only as teachers, but also as examples."
This will be SoR's third Rockstravaganza and it has been highly successful in its goals, namely creating awareness of talented students and bands, but also in raising money for the school's scholarship program (School of Rock Scholarship Fund 501(c)3.
Dean Tarpley is the co-owner and CEO of the company that owns and operates 10 School of Rocklocations, five of which are currently in the DFW area. Establishing a legitimate scholarship fund has been a goal of his for years and it was accomplished last year when he partnered with the Woodrow Wilson High School Community Foundation. The purpose of the foundation is simple – help kids do better in school and ultimately graduate. Tarpley explains, "Many studies have shown that kids' involvement in music helps them do better in math and science, and (being a part of ) extracurricular activities have also shown to help students stay out of trouble and ultimately graduate and go on to college. Our partnership with Woodrow Wilson Community Foundation has been incredible, and we now have a dedicated fund to help us achieve an extremely important mission, which is also meant to allow kids to attend SoR who could otherwise not afford it. To date, we have given well over $500,000 to scholarships over the last five years. Now it is in the form of a legitimate charity that has tax advantages to its donors."
Rockstravaganza runs from 11 a.m. to 9 p.m. Tickets are $15 at the door or $10 if purchased before April 13 at any of the five DFW School of Rock locations.
If Longhway gets his wish, people will flock to Deep Ellum for this unique festival to experience what he calls "the local heroes of the future."
"I want this entire community we've built to get together for one day to listen, watch and enjoy all of the wonderful things about playing music. After all, this is the core of what we do. You don't need to be playing or even know someone playing to enjoy this day. Just like any other music festival, there are some incredible musicians and great bands that make up Rockstravaganza. All the music lovers in Dallas should come and check out what these young people are up to…I guarantee there is future bragging rights in store for all that do, because I'm confident many of these kids will be the local heroes of the future!"
For more information on School of Rock and its locations, please visit schoolofrock.com, email Wendy Murphy at
wmurphy@schoolofrock.com
or call 214-363-7625.