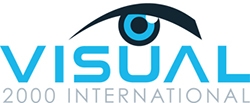 New York, NY, April 02, 2013 --(
PR.com
)-- Visual 2000 International Inc. (
http://www.visual-2000.com
) announces that PTS America, Inc. will implement the integrated Visual PLM.net® product lifecycle management and Visual ERP.net™ enterprise solutions at its New York headquarters. One of the world's largest vertical manufacturers of ceramic tableware, PTS will utilize the new software to manage product designs and specifications, purchasing and accounting, sales and distribution of its 222 Fifth®, Westbury Court®, Coventry, and private label brands. The company expects the new systems to streamline operations in its decoration department, increase overall process visibility and financial controls, and improve distribution and customer service.
"We started out looking for a system to manage silk screen development and other activities in our decoration department," explained PTS Executive Vice President Charles Gallagher. "Visual 2000 showed us how we could do that and much more with an integrated business system. They have the industry-specific capabilities and flexibility we needed right out of the box. This will make it possible for us to quickly increase speed and efficiency throughout our entire operation."
Visual PLM.net will be used primarily in the PTS decoration department, where original silk screens are developed for printing ceramic transfers with many unique special effects. Visual ERP.net will manage the company's financials, order-to-cash, supply chain, importing, and other key business processes. Warehousing and distribution tools in the system will be used to streamline the flow of information to and from the company's third-party logistics (3PL) operation. PTS expects to go-live on the new system in the third quarter of 2013.
"We are honored to be selected by PTS," noted Farhat Awan, Visual 2000 USA Sales Director. "With such a close alignment of customer needs and system capabilities, we are confident that they will quickly realize significant improvements. We are confident that they will continue to advance their business as they benefit from having all of their key operations and information in an integrated design-to-delivery system."
About PTS America, Inc.
Known for diversity, quality of materials, shapes, and decoration, PTS strives to offer the world's best quality-to-value ratio in its tableware by streamlining distribution and manufacturing. Blending raw materials to create unique porcelain, stoneware and fine china, PTS craftsmen take great pride in every step of the process; from formulating glazes to producing their own forming molds. PTS markets tableware under the brand names 222 Fifth, Westbury Court, and Coventry; and designs and produces private labels for a variety of renowned retailers.
About Visual 2000
Visual 2000 International Inc. develops and markets comprehensive software solutions for the Apparel, Footwear, and Accessories (AFA) industry. The company's flagship Visual End-2-End™ Solution combines Product Lifecycle Management (PLM), Enterprise Resource Planning (ERP), Supply Chain Management (SCM), Warehouse Management System (WMS), business intelligence (BI), sales force automation (SFA), customer relationship management (CRM), and E-Commerce capabilities in a single, integrated solution that enables retailers, brands, and manufacturers to gain visibility and control across the entire concept-to-consumer fashion lifecycle.
Visual 2000 products leverage leading-edge Microsoft® technologies such as SQL Server®, .NET® framework, and the Silverlight® development platform. Headquartered in Montreal, Visual 2000 maintains offices and distribution channels in Toronto, New York, Los Angeles, Europe, and China. For more information, visit http://www.visual-2000.com.
Microsoft, Excel, SQL Server, .NET, and Silverlight are either registered trademarks or trademarks of Microsoft Corporation in the United States and/or other countries.
Visual End-2-End, Visual PLM.net, Visual ERP.net, Visual SCM.net, Visual WMS.net, Visual BI.net, Visual EDI.net, Visual B2B.net, Visual B2C.net, Visual C2B.net, Visual SFA.net, and Visual CRM.net and are registered trademarks or trademarks of Visual 2000 International Inc.
222 Fifth and Westbury Court are trademarks of PTS America, Inc.