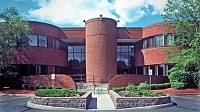 Castleton-on-Hudson, NY, April 01, 2013 --(
PR.com
)-- Today Bret Smith, Managing Principal of
H-I-P
(High-Impact-Prospecting, LLC), announced the agency had reached a new record in B2B lead creation for Q1 2013, with the attainment of 100,000 audited leads.
Additionally, H-I-P unveiled v4 of its core website presence and the signing of a multi-year lease for its new headquarters location.
"These milestones are an important indicator of H-I-P's evolution over the past 2 years from a specialty prospector to a full-service demand generation agency," said Smith. "Our fresh approach, which infuses H-I-P methodology into marketing automation and converges our diverse lead gen and content creation efforts into a holistic solution, is game-changing for both our company and its many clients."
Said Vicky Carrasco, H-I-P's Marketing & Communications Manager - "With the latest version of our core website, along with 80,000 Twitter followers, 12,000 company facebook likes, and nearly 1,300 members in our LinkedIn group, H-I-P demonstrates that it 'drinks its own champagne' when it comes to content marketing and social media."
As Emily Wright, H-I-P's Managing Director of Creative Services put it, "Our new office campus location gives us the room to expand and to focus our creative efforts in a far more enriching environment than we've found downtown the last 2 years."
H-I-P (High-Impact-Prospecting, LLC)
is a New York-based agency providing agile, single-vendor and high-outcome B2B demand generation services for mostly technology-centric clients. Key differentiators include ownership of its own email service platform, its own virtual call center, a 70+ million-strong contact database, and a tight-knit team of deeply experienced and creative professionals. Its vertically integrated services include content-based email marketing, lead nurture and marketing automation management, integrated email & voice prospecting, social media engagement, trade event enrichment, all forms of content creation, content syndication and more.
H-I-P also has offices in Mountain View, California; London, UK; and digital press/mail fulfillment facilities in Shreveport, Louisiana.