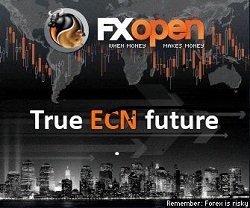 Auckland, New Zealand, April 02, 2013 --(
PR.com
)-- "By addressing the clients,
FXOpen
wants to add clarity in the current state of affairs," Denis Peganov, Director of FXOpen NZ Limited. "All the accounts opened within the company are absolutely protected and there's no reason to feel insecure."
The economy of Cyprus may follow the worst-case scenario. The whole financial system has worn out, while the central banks of the country - Bank of Cyprus and Laiki (Popular) Bank – are expected to be wound down.
According to the preliminary information, deposits of more than 100 000 euros will be levied under the bailout plan. Its holders may face serious problems and unexpected losses. Smaller deposits are said to be secured. Hopefully, such extreme measures will help to curb the financial crisis, spinning up in Cyprus.
"We are concerned about the overall situation in the island and hopes for its speedy financial recovery. Nevertheless, being aside of the recent developments in Cyprus, FXOpen keeps on working steadily in its regular mode," added Denis Peganov. "We want to assure our clients that their funds are in safe hands."
FXOpen is one of the Forex brokerage companies having the lead in the industry. It was founded in 2003 and has undergone serious transformation since then. There have been introduced 3 types of accounts (Micro, Standard and
ECN
), improved
PAMM service
and offered the lowest spreads and Mark-up. FXOpen is in constant search of better solutions for its customers and aims to uphold its positions in future.
Contact information:
FXOpen NZ Limited
Level 3 187 Queen Street, Cbd, Auckland,
1010, New Zealand
Phone: +64 9 801 0123