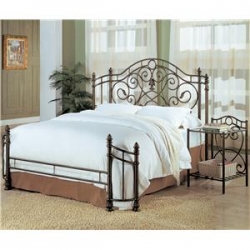 Clark, NJ, April 04, 2013 --(
PR.com
)-- Custom Bedding Orange Mattress is currently producing Horse hair natural mattresses in any shape or size.
Searching for a new mattress, can be a difficult and confusing task. Why not just go for the best mattress on the market. Luxurious handcrafted Horse Hair mattresses are the best comfortable mattress money can buy. They have been for over 100 years. Horse hair mattresses are the most comfortable and long lasting mattress available on the market today. The mattresses are not so readily available due to the high quality and long lasting effect they have. Current mattresses are mass produced with a lifetime of 5-8 years. These mass produced mattresses are full of chemicals which outgas. Why go for the synthetic foam when you can have a natural deep sleep while sleeping on horse hair handcrafted right in Maplewood NJ.
Benefits of horse hair mattresses include no water absorption as well as a breathable cotton ticking (fabric) which allows for air to flow freely while not disturbing your body temperature. Other types Mattresses which include synthetic foam increases heat and perspiration during the night which may disrupt your sleeping. Cool sleep contributes to a deep sleep which leads to a healthy lifestyle.
Custom Bedding – Orange Mattress has been handcrafting authentic mattresses since 1902. These mattresses and box springs are strictly made the old fashioned way. If you can recall most products which are handcrafted lasted for a much longer time as opposed to modern day mass production. Unfortunately it applies to most products on the current market. This is why you should Visit us today at 77 Central Ave. Clark NJ (732) 428-4125.
http://www.mycustombedding.com/