Leisa Hart: Changing Lives One Breath at a Time
Star of "Buns of Steel" DVDs takes her "Rise, Respect, Reflect, Renew" approach to fitness to major audiences nationwide, as well as to clients of North Texas yoga studio.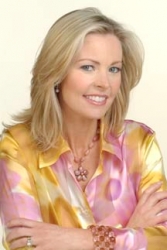 Frisco, TX, April 09, 2013 --(
PR.com
)-- Fitness expert
Leisa Hart
knows what it takes to commit to a lifestyle of total well-being in mind and body. Known the world over for choreographing and starring in the multi-million-selling Buns of Steel video series, Leisa dazzles audiences with her warm, approachable personality as a fitness DVD icon, motivational speaker, television host, emcee and product endorser.
Over Leisa's 30 years of fitness industry experience, she has received excellent national exposure by hosting several successful infomercials and appearing on numerous television programs including the Tonight Show with Jay Leno, NBC's Today Show, Extra and Entertainment Tonight. Hart has hosted Texas Entertainment News, Good Morning Texas, ESPN's Fitness America Pageant, and she appears regularly on FOX-4's Good Day in Dallas.
Leisa is a veteran QVC and Home Shopping Network infomercial pitch-person, generating well over $250 million in sales. As host of the DirectBuy infomercial, Leisa was nominated for "Best Lead-Generating Infomercial" in 2007 by the prestigious Jordan Whitney Greensheet Awards. She was also nominated as "Best Female Presenter" in 1998 and 2006.
After starring in 14 Buns of Steel videos, Leisa Hart Enterprises (LHE) became the turn-key production company for Warner Home Video for the recent release of 4 newly produced Buns of Steel DVDs, in which Leisa also starred. LHE has produced 20 additional fitness DVDs with Leisa as star instructor, including the top-selling prenatal series FitMama.
Along with her success and fame came many obstacles, each of which imparted invaluable life lessons that enable Leisa to relate to her audiences on a deeper level. A hip fracture, back surgery and rheumatoid arthritis brought Leisa to low points that at times seemed insurmountable.
"I felt like I was drowning, but knew I would come up for air soon by visualizing myself where I needed and deserved to be," recalls Hart.
It was those challenging moments that led Leisa to the development of "R4: Rise, Respect, Reflect, Renew" – her unique, inspirational wellness approach designed to transform lives in mind, body, spirit and soul.
Shortly thereafter, in 2011, Leisa fulfilled the dream of opening her first fitness studio in Frisco, Texas: Hart Yoga Pilates & Massage. It is here that Leisa's uplifting philosophy on health and wellness – which has kept her looking and feeling amazingly fit – is fully revealed.
Hart Yoga bridges the gap between yoga and fitness through a wide range of Leisa Hart-designed programs including Fat Burn Yoga, Hot Yoga, Vinyasa Flow, Hatha Flow, Pilates Fusion, Piloxing, Reformer Pilates, nutritional counseling, energy healing and massage therapy.
Those outside the area or that are otherwise unable to visit the studio may engage with Leisa online via her web site, Facebook, Twitter and Pinterest. In particular, the Hart Yoga website and Pinterest feature several excellent 10-minute routines that can be easily incorporated into even the most hectic schedules, as well as helpful nutritional and inspirational tips.
"We all need to arm ourselves to handle life's challenges with finesse by de-stressing and re-charging," says Leisa. "I'm honored to be part of changing lives one breath at a time."
For more information or to schedule a speaking engagement, contact Courtney Hale at chale@championmgt.com or 972.930.9933. For more details about Leisa Hart, visit her website at www.HartYogaPilates.com.
Contact
Leisa Hart and Hart Yoga Pilates & Massage
Ladd Biro
972.930.9933
www.hartyogapilates.com
Champion Management is proud to be the Official PR Agency of Record for Leisa Hart and Hart Yoga Pilates & Massage

Contact