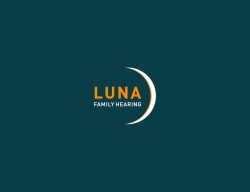 Seattle, WA, May 27, 2013 --(
PR.com
)-- "Ever dream of throwing out the first pitch?" is featured in campaign to drive hearing loss awareness
In recognition of Better Hearing and Speech Month, Luna Family Hearing has come on board as an official sponsor of the Seattle Mariners and as the exclusive sponsor of "Senior Sundays." This campaign for hearing loss awareness kicks off with a Seattle Mariners "First Pitch" drawing. The lucky winners will have the opportunity to throw out the ceremonial, pre-game, first pitch at an upcoming Seattle Mariners home game and get their pictures taken on the field. The sponsor, Luna Family Hearing, is a local hearing care company.
About Seattle Mariners "Senior Sundays"
For "Senior Sundays," fans 60 and older receive discounted tickets off View Level seats or Main Level seats at all Sunday and weekday afternoon games from the Seattle Mariners. If you are at a Seattle Mariners baseball game during the 2013 Season on a Senior Sunday, you can stop by the Luna Family Hearing booth on the concourse level to visit with their staff and ask any questions you may have regarding hearing and hearing loss for you or a family member, friend or colleague.
About Hearing Loss
Nearly 40 million Americans have some degree of hearing loss. Most frequently, it is due to repeated exposure to loud noises—at concerts, nightclubs, crowded restaurants, loud workplaces, and sporting events like baseball and football games. What many people don't realize is it's easy to get a hearing test by a licensed hearing care professional. And it's free at Luna Family Hearing.
Today's hearing aid technology allows wearers to hear from all directions, in all sorts of sound environments, and even underwater. The hearing aids are digital, wireless, and can connect directly to your smartphone or television.
For more information on hearing loss, call 855-HEAR-NOW, visit one of the 11 Luna Family Hearing locations in Washington and Oregon, or visit www.lunafamilyhearing.com.
For more information:
Contact John Luna at John.Luna@LunaFamilyHearing.com, 425-358-0956.