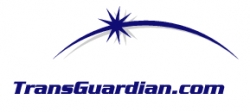 Las Vegas, NV, May 31, 2013 --(
PR.com
)-- TransGuardian.com, the world leader in online insured parcel shipping, is releasing the first and only multi-carrier shipping app for Android and iOS mobile devices at the JCK Las Vegas Trade Show, May 31-June 3, 2013.
The app makes all the power of TransGuardian's software available to mobile users.
"We already offer more shipping options than any other program," said Jim Moseley, TransGuardian President/CEO. "Now we're delivering all the intelligence of our best-way shipping software to handheld devices. No longer do shippers need to leave the power of wide-ranging choices back at the office. It's not only ship on the go. It's optimize on the go."
Customers now can:
· Compare over 40 ways to ship and choose the best – via mobile device
· Output labels via e-mail, fax, or wireless printing
· Save with New Industrial Pricing on USPS Priority Mail, available only through TransGuardian
· Save with Parcel Insurance brokered by Wells Fargo Insurance Services and underwritten at Lloyds, available only through TransGuardian.
· Insure up to $150,000 per parcel worldwide
· Track packages via any carrier
· Enjoy overall savings of 35-50% over any other provider
Users Must first register at
https://www.transguardian.com/apply.aspx
The app is being debuted at the JCK Show Las Vegas at TransGuardian.com's Booth, Lobby L151.
After the JCK Show debut, the app will be available on iTunes and Google Playstore.