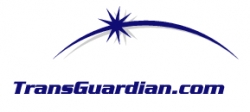 Los Angeles, CA, May 31, 2013 --(
PR.com
)-- High-volume shippers can now enjoy significant savings using USPS Priority Mail with Industrial Pricing through TransGuardian (
www.transguardian.com
). This program enables any business to save up to 50% on shipments sent via commercial carriers by 2-day, 3-day, and ground residential services. It is especially advantageous for e-Retailers.
This services includes free customized shipping boxes, free $100 insurance included per parcel, and full online tracking.
The free customized shipping boxes fall within five dimensional ranges to qualify for the discounts, where the length plus width plus height of the boxes equal no more than 36 inches.
"We consult with users to match their products with the right packaging, and then provide the customized boxes free," said Paul Freedman, TransGuardian.com's Senior Account Manager in New York. "We help shippers design their packaging to achieve maximum discounts. Often a little planning in this area can yield thousands and even tens of thousands of dollars' savings each year."
"If it fits, it ships – your way," said Madlene Moseley, TransGuardian.com's Vice President/COO. "Any box that fits inside our Custom USPS 9x12 Tyvek or Bubble Bag ships for only $6.25. If it fits inside our Custom USPS 16x23 Tyvek or Bubble Bag, it ships for only $7.35. And those prices are nationwide for up to 20 lbs. This means you can ship something the size of a shoebox that weighs 20 lbs. for $7.35 anywhere in the country! It's great for shippers of apparel, fashion accessories, jewelry, watches, and so on."
There are no hidden costs, including free additional 2-20 lbs. per parcel, free residential and Saturday delivery, and no fuel surcharge.
The service is available to any TransGuardian user upon request and is easily accessible using TransGuardian's online or downloadable multi-carrier shipping software.
TransGuardian.com is a Business Alliance Partner of the US Postal Service. Its parcel insurance is brokered by Wells Fargo Insurance Services and is underwritten at Lloyds of London.