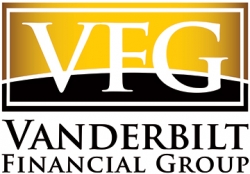 Woodbury, NY, June 10, 2013 --(
PR.com
)-- As part of its re-branding and corporate responsibility initiative, Vanderbilt Financial Group is going green. The multi-tiered financial services company is in the process of completing an eco-friendly renovation of its newly purchased corporate headquarters, located at 125 Froehlich Farm Boulevard in Woodbury, Long Island, New York.
Vanderbilt hopes to achieve a LEED (Leadership in Energy and Environmental Design) Silver certification for meeting specific criteria set forth by the US Green Building Council. If achieved, Vanderbilt Financial Group will own the first LEED certified commercial property in the town of Woodbury, New York, thereby setting an example of environmental responsibility for the entire community.
With the assistance of third parties including RXR, SBA, Chase Bank, and Nassau IDA, the purchase and renovation of 12,600 square feet of commercial real estate at 125 Froehlich Farm Boulevard in Woodbury, Long Island, New York, marks the beginning of the realization of a longtime goal for Vanderbilt's CEO, Stephen Distante.
"Since learning that transforming one million square feet of property to LEED code can significantly reduce Long Island's carbon footprint, it has been my personal dream and my goal to transform one million square feet of commercial real estate on Long Island into LEED certified green spaces," states Distante, "This building is the first step on that journey."
Vanderbilt's green building project is benefiting from the guidance and input of WSP USA (formerly Flack + Kurtz), a multi-faceted business offering leadership and consulting in sustainability, with a commitment to energy-efficient building design.
Paul M. Meyer, Vice President & Director of Commissioning for WSP USA (formerly Flack + Kurtz) states, "Steve Distante and Vanderbilt [Financial] Group are immersing themselves in their own green building office project. They are actively bringing many green ideas to the table with topics such as: geothermal HVAC, electric car charging stations, and solar light tubes. They should be commended for their efforts. They truly 'walk the talk.'"
Vanderbilt Financial Group will move into 125 Froehlich Farm Boulevard in Woodbury, New York's industrial park on June 24, 2013.
About Vanderbilt Financial Group
Originally founded in 2001 as Vanderbilt Securities, LLC, the company has re-branded as Vanderbilt Financial Group. Vanderbilt Financial Group offers innovative solutions to help its independent financial advisor professionals and their valued clients, reach new levels of success. The securities brokerage division, financial advisory division and insurance division will all be held under the umbrella of Vanderbilt Financial Group.
Please contact Sue Diaz at (631) 845-5100 or visit
vanderbiltfinancialgroup.com
for more information.