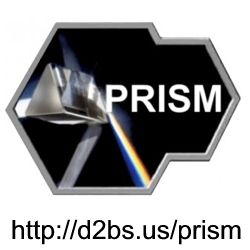 Irvine, CA, June 25, 2013 --(
PR.com
)-- Revelations about the once-secret government data collection program known as PRISM, which was exposed as a major source of National Security Agency raw intelligence from 2007-present, have American businesses on edge regarding data security. With privacy concerns reaching an all-time high, companies are now seeking a more secure way to store their sensitive data.
Providers of cloud-based services believe they have the answer.
Matt Dubois
, whose service Drive2go provides cloud-based storage and file sharing to small, mid-sized and large companies, says that the cloud is the best solution for companies concerned about data security. "Those businesses may be used to a traditional data center where all their information is stored onsite at their location, but that method is far less secure," Dubois said. "When it comes to securing data, infrastructure architecture is very important – and the average internal IT staff just doesn't have the resources to build all the infrastructure necessary." Conversely, he says, cloud-based file storage services can offer the complex infrastructure required for airtight data security.
However, not all cloud-based services are created equal. Specifically, Dubois is critical of the other providers of public cloud storage. "These providers rely on 'shared keys' to access client data, which leaves them vulnerable to security breaches," he said. "Often, an administrator can access a client's private data if desired. Our service has the opposite: a 448-bit, military grade encryption of data, stored with private keys." He adds, "We also have a 'zero knowledge' policy on our clients' data. These are two massive differences between our service and the other providers."
Because of this security assurance, drive2go has seen an expansion of its client base since the public became aware of PRISM. The company's "zero knowledge" policy is appealing to businesses that prioritize data security when looking for a
cloud file sharing service
. Because of the issues regarding the NSA for PRISM data release requests, Dubois believes that interest in smaller, more exclusive cloud-based services like his will continue to rise over the coming months.