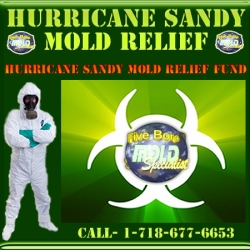 New York, NY, June 25, 2013 --(
PR.com
)-- It was recently reported in the New York Times and other major media outlets that the American Red Cross Hurricane Sandy Relief Fund still has over 100 million dollars seven months after the Super storm made landfall. With so many homeowners and residents still struggling to this very day with clean up, repairs, mold removal, and relocation; what seems to be the hold up with releasing these funds for general public assistance?
"As Hurricane Sandy relentlessly battered just about the entire east coast, New York City and New Jersey were amongst the hardest hit as the storm made direct landfall in these areas. With so many being affected by the storm's wrath and contaminated flood waters, the utter chaos that ensued as the storm progressed was apparently more than emergency services and emergency organizations could handle. Considering the amount of local, state, and federal assistance programs that are in place for such chaotic natural disasters, along with the many other people, businesses, and other non-profit organizations that contribute to assisting people in their darkest hours; why are there so many residents of these areas still suffering seven months after the storm devastated the eastern seaboard?" stated Moty Katz, director of Five Boro Mold Specialist Inc.
One of the biggest problems that is reportedly and literally choking out New York City is the contaminated toxic mold colonies that have been flourishing rampantly throughout all Five Boroughs. With the extreme heat and humidity from summer, compounded by pre-existing mold problems, and in culmination with a horrific allergy season, many residents of NYC have been falling ill from these prime breeding conditions derived from said hybrid contaminated toxic mold colonies.
As there are many different options supposedly available to assist residents struggling with Hurricane Sandy clean up, many of these emergency services, insurance companies, and organizations have been turning down claims for assistance left and right. With so many people that are experiencing extreme hardship and with so many being turned down for assistance, many residents have strictly been relying on good faith from their other community members and community business owners for help with their clean up and repair efforts. One of these special community programs that was created specifically to help other community members of NYC, is the Hurricane Sandy Mold Relief Fund, brainchild of Moty Katz, the director of Five Boro Mold Specialist Inc, an established company that performs mold removal in NYC.
With all of the different volunteers, donations, businesses, organizations, emergency services, non profits, and government agencies, why are so many people still left homeless, thousands still living in hotels, thousands upon thousands are still in need of repairs or replacement funds, along with most buildings throughout NYC being infested with contaminated mold growth. With all of the media attention Hurricane Sandy still receives to this very day, in culmination with all of these organizations, donations, and billions of dollars of emergency funds contributing to the clean up and rebuilding efforts; why are there so many people still suffering while being turned down for just about every type of assistance claim a victim of Hurricane Sandy may receive for reparations, repairs, and living assistance?
One would think some further inquiries would be made into the many "problems" residents of NYC and other surrounding areas are having with being denied or turned away for receiving emergency assistance and Hurricane Sandy relief aid.
In need of professional
NYC mold inspection
and mold removal services for Hurricane Sandy Mold Relief?
Contact Five Boro Mold Specialist Inc. and inquire about their special Hurricane Sandy Toxic Mold Relief Fund for struggling families, homeowners, and tenants.