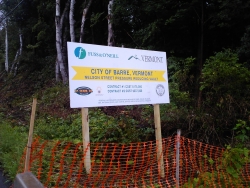 New York, NY, August 16, 2013 --(
PR.com
)-- Rentricity Inc., the in-pipe hydro energy recovery Company, was awarded the grand prize at the New Jersey Technology Council (NJTC) Idea and Demo Day Grand Finale. The event took place at CoWerks in Asbury Park, New Jersey on August 8th, 2013. Frank Zammataro, Rentricity President and Co-Founder, represented Rentricity through the regional selection process, and proudly accepted first place amongst a group of eight other semi-finalists. The competition began with over sixty-seven companies participating and was moderated and judged by a group of experts and industry professionals throughout the tri-state region.
Rentricity's prize includes a range of in-kind services, namely: 10 hours of accounting services from WeiserMazars LLP, IP planning and strategy sessions with two Woodcock Washburn attorneys, a strategic planning session with the Managing Director of Pearl Advisory Partners, marketing consulting with Plan B Marketing Communications, crowd funding consultation and 1-minute pitch video with StartUp Valley, and a featured article in the September issue of NJ TechNews.
"I am very proud to have Rentricity recognized in my home state and hope our energy recovery services can find a home in the New Jersey water operations," said Frank Zammataro. The Company would like to find its first project in the state with large processors of water that can use the Companies Flow-to-Wire technology to capture wasted energy in pipes. "The Company has a compelling story and has organized the business in a way to finance projects if the economics are right," said Paul Frank, Vice President of the Council.
For over seventeen years, NJTC has been a harbinger of technology innovation and change, providing funding for technology companies throughout the region under the NJTC Venture Fund and the Jumpstart Angel Network. The Council has also produced annual Venture Conferences and a number of other competitions showcasing technology innovation and unique products and services in a variety of technologies.
About Rentricity: Based in New York City, Rentricity Inc. is a renewable energy company that uses unique energy recovery configurations to transform untapped energy within various man-made water, wastewater and industrial infrastructure into electricity. The energy recovery systems convert excess pressure in water mains and conduits into clean, electric power. Since this electricity can be sold onto the grid, Rentricity provides its customers with an additional source of revenue and a way to offset rising electricity rates while supporting local renewable energy goals. (www.rentricity.com)
About NJTC: The New Jersey Technology Council (NJTC) provides business support, networking opportunities, information, advocacy, and recognition of technology companies and their leaders. Founded in 1996, NJTC's member companies work together to support their own enterprises while advancing New Jersey's status as a leading technology center in the United States. A private, not-for-profit membership organization, the NJTC fosters and grows a vibrant entrepreneurial spirit and nurtures a community where great ideas take flight. (
www.njtc.org
)