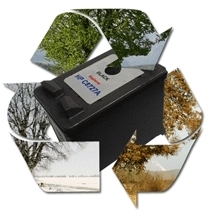 Huntington, NY, November 19, 2013 --(
PR.com
)--
Castle Ink
, a retailer of eco-friendly ink cartridges and laser toner, announced the launch of a college scholarship program designed to provide financial assistance to college-bound students. The "paperless" scholarship will help deserving high school students who support recycling and are committed to green causes.
Providing students, who are committed to making our environment healthier, with financial support for college is the impetus behind the scholarship. Students who are pursuing a higher education can win a $1,000 scholarship for college. To qualify, students must plan to participate in an accredited college or university program during the 2014 school year. One additional and imperative requirement is that students build something out of used ink cartridges or they can use social media to post something inspirational about recycling and how they reduce, reuse, and recycle. The post needs to be focused on the competition's theme of driving awareness of recycling. More information can be found here: http://www.castleink.com/category/717/Castle-Ink-Paperless-Scholarship.html
Castle Ink's Paperless Scholarship enters its fourth year of helping college bound students reach education goals. This year Castle Ink will open the college scholarship to students of all levels of academic achievement, increasing access to the scholarship opportunity.
As one of the nation's largest ink cartridge retailers, Castle Ink has the ability to reach a large amount of students and parents. By having students generate a web post about recycling, Castle Ink is reminding students, in a creative way, to be aware of their impact on the environment. Lauren Elward, the company's CEO, noted that a college education is even more critical today as the job market has become flooded with talented applicants. "Supporting a student's ambition to achieve a college degree is of utmost importance. I am so pleased that we're finally able to take steps to support education."
The eco-friendly products sold by Castle Ink and the comprehensive recycling program that they jointly sponsor keep thousands of pounds of waste out of landfills each year. It is management's hope that, at a young age, students recognize the importance of recycling so they will continue the crusade as our future leaders.