A Free eBook for "A Method for Prayer" 1710 Edition, by Matthew Henry
A free eBook and audio book, and a printed book at the cost price for "A Method for Prayer" 1710 edition by Matthew Henry.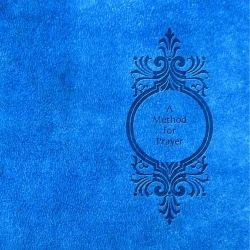 Petaluma, CA, November 21, 2013 --(
PR.com
)-- Matthew Henry's renowned prayer book "A Method for Prayer" 1710 edition. Newly typed with poetic formatting of the classics, and is free to all. With added devotional prayers and Bible helps; A Glossary of 2400 words of the KJV; A collection of prayers to Jesus Christ, called My Affection; Psalm 119 written in poetic form; and a daily Bible reading plan. A free audio book for "A Method for Prayer" is also available at the same website.
www.mrmatthewhenry.com
Matthew was Philip Henry's second son. Born prematurely to his mother Katherine Henry, he apparently suffered from a weak constitution during his childhood. But what he lacked in physical health he made up for in spiritual vigor.
Schooled by his gifted father till he was eighteen, Henry went on to study at a Nonconformist academy in Islington, then a village near London. After 1662, Nonconformists like Henry were barred from graduating from either of the ancient universities of Oxford and Cambridge. As a result, various Nonconformist academies had come into existence to provide a liberal arts education and training for ministry.
The tutor at this academy was an eminent Presbyterian scholar, Thomas Doolittle (1631-1707), who had been converted as a boy in Kidderminster under the preaching of Richard Baxter (1615-1691). In 1682, however, persecution forced the academy to move, and Henry returned home.
Henry was the author of a good number of publications, some of which had a wide circulation in the years following his death — for example, A Communicant's Companion (a treatise on the frame of heart in which to receive the Lord's Supper written in 1704) and Directions for Daily Communion with God (1712). But the work for which Henry is best known is undoubtedly The Exposition of the Old and New Testaments.
Henry had begun this massive work in November 1704. By the time of his death ten years later, the project had got as far as the end of the book of Acts. It would be finished by a number of ministers after his death.
The commentary is quintessentially Puritan. It focused on biblical spirituality and was alert to the need to glorify God in the whole of life. It was also chock-full of the terse and piquant aphorisms that the Puritans delighted to use to penetrate the hearts of their hearers and readers. Here are a few examples:
"God's grace can save souls without preaching, but our preaching cannot save them without God's grace, and that grace must be sought by prayer." (on Ezekiel 37:1-14).
"Ministers may be serving Christ, and promoting the great ends of their ministry, by writing good letters, as well as by preaching good sermons." (on Acts 18:7-11).
"It is easier to build temples than to be temples to God." (on 2 Chronicles 24:1-14).
"The pleasures of sense are puddle-water; spiritual delights are rock water, so pure, so clear, so refreshing — rivers of pleasure." (on Exodus 17:1-7).
"The beauty of holiness is that which the grave, that consumes all other beauty, cannot touch, or do any damage to." (on Psalm 49:6-14).
The ministry of George Whitefield (1714-1770), who was born the year Henry died, was deeply impacted by his commentary. He read it throughout his ministry. A recent study by an American scholar, David Crump, has shown that Henry's 'in depth, practical, Calvinistic and biblical exposition' formed the backdrop for many of Whitefield's sermons.
Contact
A Method for Prayer
Steve Kindorf
707-781-6866
www.mrmatthewhenry.com

Contact
Multimedia
Matthew Henry's renowned prayer book, newly typed with poetic formatting of the classics.