TM Software Introduces Newly Designed Tempo Timesheets 7.8 to Advance Team Management and Productivity
Leading Time Tracking, Resource Planning, Project Management, and Business Intelligence Software Adds Team Management Features, Modern Interface, Easier Navigation, and Improved Aggregation of Business Data so Teams Can Work Smarter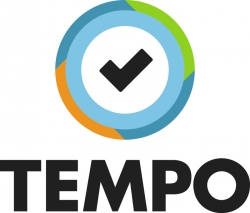 Reykjavik, Iceland, December 16, 2013 --(
PR.com
)-- TM Software, a leading enterprise application software developer, today unveiled the latest version of its award winning Tempo Timesheets add-on for Atlassian's popular JIRA platform, an industry-leading project and issue management software used by more than 19,000 companies worldwide.
Wrapped in a simplified, more intuitive user interface, Tempo Timesheets 7.8 features better team management and collaboration, improved browsing, aggregation and roll-up of organizational data, and greater consistency for product navigation so teams can get more done with less effort.
To get teams up and running quickly, Tempo Timesheets is available OnDemand - Tempo's cloud offering - or behind the firewall starting at just $10 per year for 10 users.
Tempo Timesheets is available for evaluation and purchase through Atlassian's Marketplace at https://marketplace.atlassian.com/
Tempo Timesheets harnesses the value created in JIRA, adding further agile time tracking, resource planning, project management, and business intelligence capabilities to JIRA instances. Today, Tempo Timesheets is used by more than 4,000 companies in over 90 countries worldwide. Teams of all sizes, in companies ranging from small start-ups to large-scale enterprises, use Tempo Timesheets to easily capture work efforts across their organizations, plan resources, manage teams, projects, agile boards and customer accounts, and monitor key business data in real-time.
Tempo Timesheets was voted the #1 Atlassian Marketplace add-on of 2012 and is the top-grossing Atlassian Marketplace add-on of 2013.
"Tempo Timesheets has increased our internal knowledge management and productivity," said Kirstin Falk, President, Red Bricks Media. "Our Account Managers and Project Managers have complete transparency to see how a project is progressing; Tempo enables our management and team members to divide up time and resources properly."
A More Efficient Tempo Timesheets for More Efficient Teams
Tempo Timesheets is optimized for better team management, improved browsing, aggregation, and roll-up related to all organizational work efforts, and major usability improvements for better consistency and product navigation. Key benefits of the new release include:
-A new Tempo team space and module through which team members and stakeholders can now access high-level information about their teams. New Tempo roles and permissions features add greater flexibility, allowing team leads to better manage team resources, plan for future hires, and change roles as team members join and leave the team. Team-related projects and agile boards, including issues, sub-issues, tasks and other work items, are also easily accessible from the new Team space.
-An enhanced, modern user interface (UI) redesigned for efficiency, intuition, and visual appeal. The UI improvements focus on Tempo Timesheets' most widely-used features and functions, so team members can more easily access timesheets and reports, create and edit worklogs, submit timesheets for approval, and visualize overall team capacity and resources.
-A new Tempo Worklog Distribution Gadget to visualize the distribution of efforts across any JIRA filter or other designated category, enabling stakeholders to obtain high-level information of time spent, segmented by what makes most sense to them. Users can group Tempo worklog information by JIRA issue, issue type, user, project, or account, with data viewable from customizable timeframes for better organizational management and decision making.
-Improved Agile Timesheets to browse worklogs based on any combination of sprint and epic criteria, and roll-up the total effort spent. Team leaders can filter down by epic and create epic timesheets to better manage product releases.
Availability and Pricing
Tempo offers a free 30-day trial of Tempo Timesheets 7.8. Tempo Timesheets can be purchased for on-site download or OnDemand starting at $10/month for 10 users. Learn more and get started today at
http://www.tempoplugin.com/products/tempo-timesheets
.
For large deployments, Tempo Timesheets Enterprise offers enhanced support, end-user and administrator training, and participation in best-practice webinars. For more information, go to
http://www.tempoplugin.com/enterprise
.
Additional Resources
Follow the Tempo blog:
http://blog.tempoplugin.com
Follow us on Twitter:
http://twitter.com/tempoplugin
Become a fan on Facebook:
http://facebook.com/tempoplugin#!/TempoPlugin
About TM Software
TM Software, creator of the award winning Tempo Timesheets add-on for Atlassian's JIRA, is a leading enterprise application software developer headquartered in Reykjavík, Iceland. More than 4,000 large and small organizations in over 90 countries — including eBay, Amazon, Oracle, Intel, Dell, and Pfizer — use Tempo's time tracking, resource planning, project management, and business intelligence software products to work smarter and more efficiently. Learn more at
http://www.tempoplugin.com
Contact
TM Software
Jessica VanderVeen
+354 545 3048
www.tempoplugin.com
Follow Tempo on Twitter: http://twitter.com/tempoplugin
Like Tempo on Facebook: http://www.facebook.com/tempoplugin
Check out Tempo videos on YouTube: http://www.youtube.com/tempoplugin

Contact