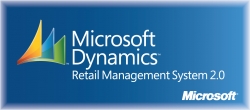 Glastonbury, CT, January 03, 2014 --(
PR.com
)-- Microsoft's Retail Management System (RMS) point of sale software was fully integrated with WHI's Nexpart automotive parts catalog system. Microsoft RMS is the best known retail and service point of sale system in the world with many more features and benefits than proprietary systems. WHI's Nexpart automotive parts catalog allows service dealers, parts dealers and automotive distributors to find and order parts quickly and easily over the Internet from their parts suppliers. "The integration makes the fastest, lowest cost solution to locate and sell parts and service in the store front and maintain parts inventory in the back," says Dave Durrenberger of
System Solutions
a Microsoft RMS certified partner.
With Microsoft RMS installed on your computer and an Internet connection, you can enter automotive part numbers or use the on-line catalog, stock check your distributor and order parts while simultaneously selling your parts right through the Microsoft RMS Point of Sale system. Your parts are pulled and delivered as normal. There is no additional software to install, no hardware to purchase, no complicated manuals to read and no messy computer integration issues. You keep your mind on business, not technology.
Microsoft is the leader in PC, Server, and Business Software worldwide. Microsoft's RMS POS system is sold worldwide and installed at over 60,000 locations. Single and multi-store parts, hardware, service and rental stores can purchase Microsoft retail POS technology backed by an ecosystem of Microsoft trained retail professionals in every state. "With proprietary point of sale systems, retailers really have limited or no choices when it comes to available features or support options. These companies just don't have the depth of retail knowledge, money and resources of Microsoft and it's ecosystem of retail partners," says Dave Durrenberger of
System Solutions
.
For more information on the solution, visit:
Microsoft RMS Automotive Parts Nexpart Integration
or call 888-816-8002.