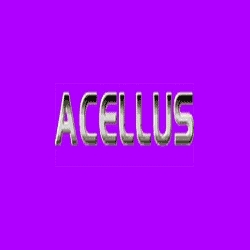 Spokane, WA, September 24, 2007 --(
PR.com
)-- Acellus Communications, Inc. (Symbol ALLU) announced today the availability of its nationwide Internet dial-up access CD for use by premium advertisers and promoters. The problem with premium or give-away promotional items is finding one that the promoter can afford to give away and at the same time an item that the recipient will keep and find useful. (How many calendars, coffee mugs and ballpoint pens does one person really need?) Acellus' Internet dial-up access CD will end that search for many. "This is the first inexpensive premium item that we know of that is both very useful and valuable to the recipient and at the same time will provide informative audio and video information about the promoter," says company CEO Jeff Miller.
The CDs are very handy to people who:
• Want a backup for an unreliable broadband source (Internet connectivity insurance)
• Travel with a laptop computer and need dependable connectivity everywhere
• Are tired of paying $10.00 or more per day for Internet access while traveling - just to get their e-mail
• Need absolute assurance of access to the Internet if broadband is not available
• Only access the Internet occasionally and won't commit to a monthly plan
The CD has many attractive features for promoters:
• It's inexpensive to produce (In quantity the cost is less than a dollar apiece including Internet access time, private labeling and packaging)
• It's highly useful and valuable to all kinds of people (See above)
• It's something that the recipient will likely keep handy and use
• It's totally automated and very user friendly
• It keeps the promoter's name in front of the recipient
• It can contain audio and visual media about the promoter such as full color catalogs or interesting and exciting presentations
• It costs very little to mail but can contain huge amounts of information about the promoter
• It doesn't wear out and is easily and inexpensively recharged
• It can bring in revenue for the promoter. (The promoter shares in recharge fees that can offset production costs and even bring in additional income)
• Clicking on the desktop connection icon brings up a colorful customized dialer dropdown branded to the promoter
• The graphics and promoter's message on the dialer dropdown can be changed remotely when the end-user logs on
• When the end-user uses up their hours they can get more from a link on the promoter's website.
Other Features: The Acellus CD includes more than 42,000 local access numbers that cover almost all US cities. Traveling in a different city? Simply open the nifty dialer, find a local phone number for the city you're in, select it and go online. By keeping the CD handy as a backup, the recipient is insured of always having a way to go online. All that's needed is a modem and access to a regular phone line.
Distribution: The potential market for Acellus' Internet connection CD is massive when one considers the millions of companies and non-profit fund raisers who regularly spend billions of dollars every year on premium promotional items. The CDs will be marketed and promoted through independent sales reps, advertising agencies and fund raising consultants.
The Company: Acellus has been a nationwide Internet provider for more than 7 years specializing in providing virtual wholesale and value added Internet services to other companies and organizations throughout the United States.
For more information go to
http://www.myprepaidinternet.com
or e-mail Jeff Miller at jeff@acellus.net
Certain statements in this release are "forward-looking statements" and are subject to known and unknown risks, uncertainties and other factors that may cause actual results, performance, or achievements of the company to be different from those expressed or implied.
###