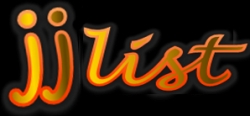 New York, NY, January 10, 2014 --(
PR.com
)-- JJlist.com announces a new platform that has improved the reach of small to mid-sized businesses with a very specific community or targeted area. They have achieved this hyper-local merchant marketing by bringing together friends and neighbors with local businesses, locating the deals or specials in their areas, and providing them with a portal to these discounts. These milestones lead to the large acquisition of many new and valued clients, as well as a plethora of new users. Their business to business and customer to business community is vastly growing and will continue to grow exponentially over the next few months.
JJlist.com's Mission is to connect countless local businesses with the people that need them and give them a chance to communicate. They changed the landscape of the merchant processing world by truly adding value to the client in a real and quantifiable way and will continue to give all their clients the exposure they deserve.
JJlist.com also announces today that they are now offering discounted merchant processing services to its clientele for which they have also coupled that with free web marketing services for the first month for all new clients. What this means is, when a new business signs up with
jjlist.com
, they will receive free social media, deal restructuring, featured listings and customer service for an entire month to gain the exposure that
jjlist.com
promises. After this initial grace period is over, the customer decides whether to stay on board or flee the ship. Their business will still remain on
jjlist.com
, but without the benefits of a paid user. This deal will only be available for a limited time, so it's encouraged to act fast.