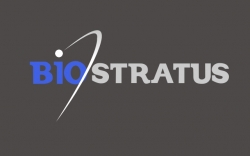 San Diego, CA, January 17, 2014 --(
PR.com
)-- Medical biotechnology company Biostratus Corporation has today announced the issuance of the USPTO Patent #8,586,089 titled "Enhanced Carriers for the Delivery of Microparticles to Mammalian Tissues and Fluids."
The Biostratus patent covers a novel class of biocompatible injectable materials for the permanent and controllable bulking of human tissues. The improved carrier formulation has been developed to safely and effectively deliver microspheres made of Polymethylmethacrylate (PMMA) or various other biocompatible polymers to many different types of tissues and fluids. The specially controlled microspheres form a scaffold for new host tissue growth after injection, and over time the resultant host tissue reaction naturally replaces the biocompatible carrier material, resulting in a controlled and permanent tissue bulking agent with a wide variety of potential therapeutic applications. More than three dozen indications are covered in the recently issued patent and a follow up Continuation-in-Part application. Potential areas of treatment include Gastrointestinal, Urological, Periodontal, Cardiac, Cardiothoracic, Cardiovascular, Orthopedic and Spinal Orthopedic, Plastic and Reconstructive, Dermatologic, Birth Control, Laryngeal, Auditory, Respiratory, Bariatric, Neurologic, Ophthalmic, Oncologic, Plantar Fascia, Sleep Apnea, and several other listed indications with the potential to offer an effective permanent cure to the various physiological conditions.
"Having developed the ability to tightly control the critical characteristics of our enhanced carrier materials, and by modifying those characteristics and adding different functional excipients and adjuncts we are now able to offer novel permanent injectable fillers with the ability to treat many different therapeutic indications," said Biostratus Corporations CEO, Russell Anderson. "We believe that this exciting new tissue bulking and treatment technology will provide effective permanent treatment options for many serious medical conditions, including several for which there is no currently effective cure."
The primary enhanced carrier components and the microspheres have well established safety and biocompatibility profiles, and efficacy of the tissue bulking strategy has been well established. Biostratus Corporation is currently conducting negotiations with potential partners to license the technology for various individual or groups of physiological indications.
For further information contact:
Russell Anderson MS, MBA
CEO Biostratus Corporation
(858)366-5797
randerson@biostratuscorp.com
http:www.biostratuscorp.com