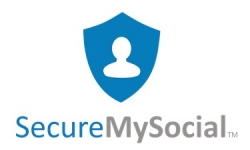 New York, NY, February 11, 2014 --(
PR.com
)-- SecureMySocial today announced its revolutionary technology that warns users of social media in real-time if they post problematic material that can harm themselves or the businesses for which they work.
Reports of inappropriate social media posts causing all sorts of professional and personal problems appear in the media nearly every day, and underscore the need for SecureMySocial.
Available now for businesses, patent-pending SecureMySocial facilitates the quick removal of potentially harmful material, and prevents reputational damage and legal or regulatory problems. It also stops the leakage of confidential information inadvertently posted to social media (Data Loss Prevention for social media), and helps organizations comply with various laws and guidances, such as those issued by the FFIEC. By delivering security without requiring employers to monitor their workers, and without employees needing to share any account information or passwords, SecureMySocial keeps everyone both safe and happy.
A one minute video demonstrating the power of SecureMySocial is viewable at:
www.SecureMySocial.com
.
Later this year, SecureMySocial will be made available to consumers – protecting individuals against the risks of damaging posts (made by themselves or others who tag/link to them), as well as securing teens, tweens, and younger children who use social media – without requiring their parents to monitor them.
For more information please visit www.SecureMySocial.com or contact info@securemysocial.com.