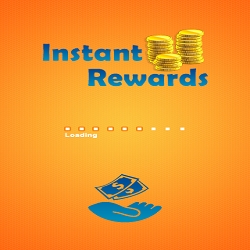 Mount Holly, NJ, March 07, 2014 --(
PR.com
)-- Flashpoint Media LLC today announced their official launch and the general availability of their Rewards App for the iPad. Instant rewards enables advertisers to connect directly with consumers and awards users for trying new products, watching videos or completing surveys. The Rewards App is now compatible with the Apple iPhone, iPod and iPad and is available for free at the
iTunes Store.
In the first six months of the Rewards App availability, it was downloaded by over 50,000 users, and hundreds of cash payouts have already been delivered. Additionally, tons of reviews state that it's a cool, user-friendly app that makes it easy to earn extra cash.
The Instant Rewards App makes it simple for mobile users to earn money because advertisers are willing to reward them for their participation. First-time guests can create a free account in just a few easy steps. Users are paid cash for downloading an app, watching videos or taking one of the daily surveys. Registered users earn a dollar for every 100 credits they achieve and when they cash out the money is directly deposited into the PayPal account that's linked to the user.
"With 50% of U.S. adults using mobile phones with apps, mobile is quickly emerging as a new leader for e-commerce, and we are thrilled to launch our app which enables businesses and individuals to harness the power of mobile interactions," said Mike Roche, CEO of Instant Rewards. "Merchants are looking for a way to leverage consumer insights on their websites and products. Consumers who share their opinions and participate in activities they already do can tap into the power of the iPhone app and earn some extra money while on the go by helping give businesses feedback on their products and websites."
About Instant Rewards:
The next evolution in app development, Instant Rewards enables brands to move beyond traditional connections, and effectively harness the power of consumer mobile usage with their app that delivers direct insights to brands from consumers who earn credit for their participation. The first app of its kind, Instant Rewards officially launched on March 3, 2013. Instant Rewards was founded in 2013 and is headquartered in Burlington, NJ for more information, please visit http://instantrewardsapp.com.