A' International Interior Design Awards 2014 – Call for Nominations
The World's most outstanding interior design work will be recognized at the 4th Annual International A' Interior Design Awards.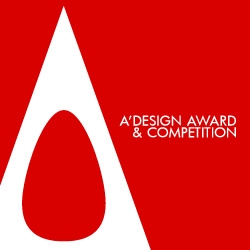 Como, Italy, March 14, 2014 --(
PR.com
)-- Today, A'
Design Award
& Competition announced the last call for nominations for the 4th Annual International A' Interior Design Awards. Interior designers and companies from all over the world are invited to take part in the prestigious A' Interior Design Awards by entering their best of interior products and projects. The coveted A' Design Prize, and the grand, glamorous black tie ceremony which celebrates the winners at the Villa Gallia in Como, are one of the most important events in the interior design industry. Winning the A' Interior Design Award is one of the highest achievements a designer could obtain.
The A'
Interior Design Awards
serve to recognize, reward and celebrate design excellence across a broad range of categories related to interior design including product design, lighting design, furniture design, and architecture. Interior design entries can also include restoration or preservation projects as well as design of tradeshow booths and museum exhibitions. Interior design of transportation projects will be considered in a different category. Projects may be located anywhere in the world. The A' Interior Design Awards invites interior designers, architects and design teams worldwide to submit their best conceptual, in-progress or completed work.
Entries to the A' Interior Design Awards are voted by a jury panel that consists of industry experts, academics, design professionals, press members as well as architects. The judging process, which is based on international standards is anonymous, transparent and confidential. Entries are judged for both technical content and aesthetic creativity to ensure that only the entries that truly demonstrate fresh, artistic, and brilliant approach to interior design would be highlighted. Entries are expected to demonstrate advancement for social, technical, environmental and economic factors. Entries will be peer reviewed and voted on criteria such as design quality, innovation, spatial design, ergonomics, flow design, sustainability and good use of space. The decision of the jury shall be final.
A' Interior Design Award winners receive significant media recognition via dozens of press partners including leading design portals, e-zines, magazines and websites. All winning projects will be added to the online gallery of best projects and will further be exhibited in Italy as poster presentations. Laureates will receive the exquisite award trophy, the framed certificate of design excellence, hardcover yearbook of best design projects and will be granted lifetime license to use the A' Interior Design Awards logo and graphic for printed and promotional materials. Winners will also be included in the
design directory
and get featured in the best projects annual. Winners will be promoted through press and public relations campaigns to reach tens of thousands of editors worldwide through press release preparation and distribution as well as translation of awarded entries to more than twenty languages.
Entries to the A' Interior Design Awards shall be made before March 30, 2014. Results will be announced on April 15, 2014. Gala-Night and Award Ceremony will be held on August 9, 2014. Prospective participants are kindly required to submit photographs or renders exemplifying the entire completed project. Entries may be submitted by any company or individual involved in the creation or production of the interior project, including designers, the firm, clients, etc. Entries shall be made online at
http://www.adesignaward.com
where further information such as list of jury members, eligibility criteria, submission forms and presentation guidelines could also be obtained.
About the A' Interior Design Award
A' Interior Design Award, which have conferred international significance is committed to supporting creativity and competence in interior design by highlighting best interior design projects. The A' Interior Design Awards were especially established to create an incentive for interior designers and interior design companies worldwide to come up with superior designs that are not only aesthetically attractive but also highly functional.
About A' Design Awards
The A' Design Award & Competition is one of the Worlds' largest and most successful independent design awards program reaching 150 countries worldwide. Launched in 2009, the awards program celebrates the best of product, service, graphic and spatial design across 104 different design categories and classifications. A' Design Awards are given for products, services or projects that demonstrate the highest level of achievement within their category, in accordance with the evaluation criteria. The ultimate aim of the A' Design Award & Competition is to push designers, architects and companies worldwide to come up with superior works that benefit society. Learn more at http://www.whatisadesignaward.com
Contact
A' Design Award & Competition
Julie Thomas
0314491943
www.adesignaward.com

Contact
Multimedia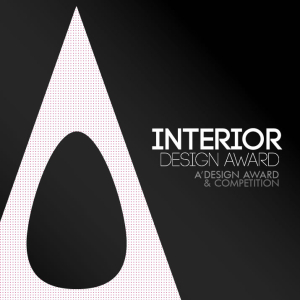 A' Interior Design Awards is the world's largest design award for interior design.