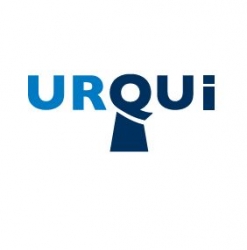 Toronto, Canada, March 17, 2014 --(
PR.com
)-- The Information and Privacy Commissioner of Ontario, Dr. Ann Cavoukian, has officially recognized URQUi™ as a
Privacy by Design Ambassador
for its commitment to designing a private and secure user-centric alternative to usernames and static passwords.
Privacy by Design
, a framework developed by Dr. Cavoukian, is recognized as the international standard for privacy. The Privacy by Design (PbD) Ambassador program recognizes companies committed to protecting consumers and making privacy assurance the default mode of operation. URQUI embraces the philosophy that the "embedding of privacy into the design specifications of technology, itself, ensures its ongoing presence."
About URQUi
URQUi (pronounced 'your key') is a secure, patent pending, cloud-based password alternative that embodies the
7 Foundational Principles of Privacy by Design.
Recognizing a need to increase online privacy protection, Jonathan Bell, created URQUi to add privacy protection to the login process. The URQUi app enables users to secure their online presence and protect themselves from fraud and identity theft.
URQUi is a Founding Member of the
Respect Network
. According to Garry Rowe, Respect Network CEO, "Usernames and passwords are still the greatest source of friction in our everyday internet experience."
URQUi is a private and secure alternative to usernames and static passwords. URQUi eliminates the need to store static passwords on servers and does not collect identifying user information. URQUi requires no transmission of confidential or identifying information and users need-not remember passwords. Additional information and links to application downloads are available at
http://www.urqui.com.
Contact:
Ken Jennings
Vice President,
Kinesis Identity Security System Inc.
phone: +1 416.570.4957
kjennings@urqui.com
Social Media:
Twitter: http://twitter.com/urqui
Facebook: http://www.facebook.com/pages/URQUi/492619754097515
LinkedIn: http://www.linkedin.com/company/urqui?trk=company_logo
Pinterest: http://www.pinterest.com/urqui/
Vimeo: http://vimeo.com/user16761630/videos