Kids At Heart Photography Grants Another Franchise in the State of NJ (Burlington County & Cherry Hill, NJ)
Kids At Heart Photography continues to grow in the Garden State granting their 5th franchise in NJ. Kids At Heart Photography now has 10 franchises that service the youth photography industry in PA, NJ, DC, VA, MD, CA and FL. Kids At Heart offers photography services to daycare/preschools, elementary/middle schools, youth sports leagues, dance and camp photography.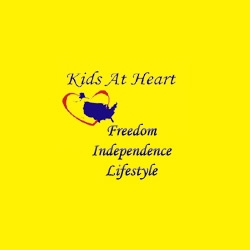 Hamilton, NJ, October 10, 2007 --(
PR.com
)-- Rich and Carol Casler were recently awarded a Kids At Heart Photography franchise and will service Burlington County and Cherry Hill, NJ. "I enjoyed a relatively long, successful career in the car rental industry. After eleven years, I had earned the position of Director of the Mid-Atlantic Region for Hertz. In this position, I oversaw the opening of 130 locations and everything sales and operationally that went along with that responsibility. Although I was blessed in my life with a nice home and great family, especially my wife and two young girls, I found that my increasing work demands were keeping me away from those exact things I valued most. Then I found the Kids At Heart Franchise." says Rich Casler.
Kids At Heart Photography, Inc. is the premier leader in school and youth photography, with 16 years of "capturing children's smiles." Founded in 1991, Kids At Heart is the alternative to the typical "point & click" school and sports photographers. They have successfully photographed over one million children.
Rich and Carol Casler reside in Hainesport, NJ with their beautiful daughters Cayla (8) and Bella (4). Rich has a B.S. Degree in Business Administration from Montclair State University. Rich has spent most of his professional career in the car rental industry, where he achieved enormous success.
Although Rich had a very successful professional career, he was unable to enjoy the important parts of his life: his family and friends. "With Kids At Heart, I found that this was not only a company that incorporated two of my passions: photography and children, but also had significant advantages over anyone else in the industry. These advantages were mainly seated in the Corporate Team and expressed themselves in the efficiency, quality, and service which they shared in dealing with their customers. I was so inspired by this opportunity that I left a 15 year successful career to become an Owner/Operator with Kids At Heart Photography", says Rich Casler. "Now, I get the best of both worlds, a successful career that allows me to share more time with my family."
Rich is an active member of several Chamber of Commerce organizations as well as a long time supporter of the United Way. His hobbies include spending time with his family and friends. He also enjoys kayaking on the lake in his backyard.
"Kids At Heart is excited to welcome Rich and Carol Casler to the ever growing Kids At Heart family", say Michael Stewart, COO of Kids At Heart Franchise Services. "Rich and Carol appreciate the importance of blending a successful career with family time. Our Kids At Heart franchise uniquely offers people the opportunity to provide for their families financially, while allowing them more quality time to share with their family and friends. I believe our Kids At Heart franchise is the perfect balance of career and family."
###
Contact
Kids At Heart Photography
Michael Stewart
1-800-438-0083
www.schoolphotos.com
www.schoolvendors.com/franchise

Contact