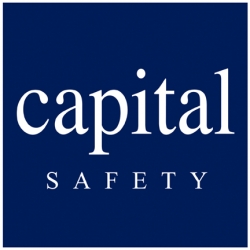 Singapore, Singapore, May 04, 2014 --(
PR.com
)-- Capital Safety, home of the DBI-SALA® and PROTECTA® brands, has launched a new website inspired by the company's commitment to quality, innovation and safety as the global leader in fall protection.
The new site is designed to be more user-friendly and to provide customers around the world with the insights and information they need with just a few clicks. The new and improved website is the industry's premier resource for fall protection equipment and information, with smarter search capabilities and faster downloads.
"Our new website is an efficient and exciting way to introduce Capital Safety to new clients and to keep our existing clients informed and within easy reach of our products and services," said Jean Christophe Thiault, President of Capital Safety Asia.
The new design is distinguished by a striking creative concept that echoes the company's innovative spirit and energy, while also reflecting its exceptional products. On the homepage, visitors will find videos, news and events, featured products and popular downloads. The new navigation labels at the top of the page direct visitors to four primary sections: Products, Product Support, Training and Safety Resources.
Products
The Products section provides information on over 2,500 Capital Safety products. Visitors can easily find product highlights, accessories and similar models for comparison, and instantly download product brochures and instruction manuals.
Product Support
The comprehensive Product Support section includes information on product sizing, technical bulletins, product and demo videos and a FAQs section where the visitor can ask a new question or contact Capital Safety directly.
Training
The Training section lists the information on each specific course, time duration and course synopsis, providing the visitor a clear guideline on what to expect. An eLearning feature will also be available in the coming months providing workers with continuing education options to enhance their skillsets at their convenience.
Safety Resources
The Safety Resources section provides detailed information on industry regulations and standards, technical bulletins and articles, as well as quick and easy access to safety and service alerts on the company's products. Other useful tools within Safety Resources include printable fall protection and rescue plans and a list of relevant professional associations and trade magazines.
About Capital Safety
Capital Safety, the world's leading designer and manufacturer of height safety and fall protection equipment with 20 operating sites worldwide, is home of the DBI-SALA® and PROTECTA® brands. All of Capital Safety's fall protection and rescue systems are backed by extensive training, knowledgeable technical assistance and professional customer service. For more information, contact Capital Safety at +65 6558-7758 or visit them on the web at www.capitalsafety.com