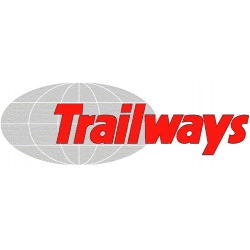 Fairfax, VA, October 16, 2007 --(
PR.com
)-- "Every Baby Has a Story," a March of Dimes (MOD), 2007 grassroots project to collect memorable, relevant, inspiring, and humorous baby stories from Moms and Dads across the country, rolls-out a nationwide Trailways motorcoach tour, which commences in New York City.
The customized Trailways motorcoach – a traveling recording studio – will visit 14 communities from October 17 through November 13 to collect personal stories that will help educate Americans about the causes of premature birth and other threats to infant health during November, Infant Prematurity Awareness Month. Tour city stops include New York, NY; Washington, DC; Greenville, SC; Tuscaloosa, AL; Atlanta, GA; Nashville and Memphis, TN; Houston, TX; Los Angeles, CA; Denver, CO; St. Louis, MO; Chicago, IL; Indianapolis, IN; and Philadelphia, PA.
Team Trailways is supporting the 2007 project by donating operating expenses and personnel, including fuel and coach drivers who will work in shifts to move the motorcoach across the country. Trailways affiliated motorcoach companies will also service the coach throughout the tour. Trailways' Website – www.trailways.com – will carry event information, and a link to Trailways' onboard Voyager Global Positioning System (GPS) that will enable website visitors to track the rolling studio as it moves across the US.
Genesis for this year's national tour was a similar initiative that took place in New York State supported by Paradise Trailways and the MOD.
"We are particularly honored to be a part of such a meaningful March of Dimes project," said Trailways president/CEO, Gale Ellsworth. "This organization has been in the forefront of promoting infant care and health education since the polio epidemic of the 1930s and 40s. We wholeheartedly support their ongoing mission to celebrate and assist all babies."
United Motor Coach Association (UMA) and Motor Coach Industries (MCI) are also partnering in the March of Dimes campaign. MCI has donated use of a new motorcoach which has been wrapped and outfitted for the tour.
Ken Presley, UMA vice president of industry relations, brought the national project idea to the industry, and has helped coordinate funding, sponsorships, and logistics. "This is a grand opportunity for community outreach by our motorcoach operators," said Presley. "With this March of Dimes project, we are encouraging operators everywhere to reach out in their local communities and find ways to help."
March of Dimes began its "Every Baby Has a Story" project this past summer with a nationwide contest call for baby story videos that could be used in 60-second public service announcement TV spots. Five finalists from among the entrants will be broadcast on YouTube during the month of November. The public is invited to vote online to select the 1st place winning baby story; the winning recipient will also receive a cash prize of $5,000, and consideration for placement on TV stations.
The MOD Website www.marchofdimes.com/everybaby features an interactive map of the US where website visitors may read baby stories. Parents can also visit the touring coach in their city, or the MOD Website to post photos, art work, and a video about their baby. They may also contribute to the "Every Baby Has a Story" quilt, which will serve as a tribute to babies.
Trailways, founded in 1936, is North America's oldest travel network comprised of independent motorcoach owners and operators. Located throughout the US and Canada, Trailways also operates in parts of Europe. Besides providing daily scheduled-route and inter-city passenger services, group and private charters, tours and school bus transport, today's Trailways offers a variety of related travel services, including air, rail, and cruise ship connections. For more information; Call 703-691-3052; or Visit: www.trailways.com
###